Correction: Orange Creative is a Richmond-based firm. An earlier version incorrectly described it as based in another part of Virginia.
Stolen Moment wrapped principal shooting on TV spots for Mothers Against Drunk Driving. The spots for 2019 were awarded by Siddall Communications and are scheduled for delivery this week.
River City Consulting created a new website for locally based Pediatric & Adolescent Health Partners.
PRSA Richmond held its annual Virginia Public Relations Awards on May 23. Best-in-show awards went to Padilla and Virginia Lottery. Beth Monroe with Lewis Ginter Botanical Garden received the Thomas Jefferson Award for Excellence in Public Relations, and Vera Magdeeva was named this year's Rising Star Award recipient.
Addison Clark picked up Virginia Diner as a client. The agency is providing e-commerce marketing for the Wakefield restaurant and Virginia peanuts seller's gift sets and products.
Lythos Studios has been retained to market Auto Daily Deals, a Richmond-based national auction platform for cars, SUVs and trucks.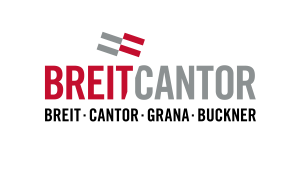 Punch created a brand for Breit Cantor Grana Buckner, a law firm formed from the merger of Richmond-based Cantor Stoneburner Ford Grana & Buckner and Virginia Beach-based Breit Drescher Imprevento. The agency worked with strategist Maggi Beckstoffer of MBM Marketing to create a brand identity system including logo, direct mail announcements, legal and community announcement ads and other marketing.
Punch also overhauled the brand and website for Ashland-based M.L Bell Construction. Work included a new logo, corporate identity package, interior and exterior signage, truck wraps, trade show marketing materials and a new website.
Red Orange Studio named Camp Hope Worldwide and Connor's Heroes Foundation as recipients of its annual outreach initiative to provide local nonprofits with donated marketing and design work. The agency also launched a microsite for Sentara Healthcare's nursing annual report and its Sentara Beyond Cancer microsite and ad campaign.
NDP is developing campaigns for Virginia State Police to increase awareness about its HEAT (Help Eliminate Auto Theft) program and Insurance Fraud Program. The police department is re-engaging NDP for the campaigns, having previously worked together from the mid-1990s to 2014.
Madison+Main received two awards for its video productions at the 40th annual Telly Awards. The agency's "Coach 3.0" TV spot for Vera's Fine Jewelers picked up a silver medal, and the "Weekend Warrior 4" broadcast commercial for Yard Works earned a bronze medal.
Torx developed a new website for Richmond-based Wealthcare Capital Management corresponding with the downtown investment advisory's 20th anniversary. The site includes three distinct content areas targeting the company's primary audiences.
Torx also launched a redesigned site for the New Jersey Convention and Exposition Center in Edison, New Jersey. The site focuses on promoting the center for events, meetings and banquets, and includes an e-commerce component enabling exhibitors to purchase building services prior to an event.
Orange Creative designed an integrated ad campaign with Carreras Jewelers titled "#stackonyoursuccess." The campaign will highlight five local women with full-page ads in local print publications, GRTC bus ads and the Richmond jewelry store's social media channels.
93 Octane created a logo and website for Grey Market Labs, an internet privacy company based in Arlington. The agency also completed a new collateral system for local software company SingleComm and is working on promotional materials for Catholic Diocese of Richmond's bicentennial celebration.
Wildfire is providing digital media planning and execution for economic development group Greater Richmond Partnership. The agency is creating new brand assets for software company Celonis, including environmental design for brand engagement and collateral pieces.
Wildfire won a silver and bronze Cannonball at the 2019 Richmond Show for design work for Red Hat, a multinational software company. The agency's illustration work was featured at the recent Red Hat Summit in Boston.
Fable Branding + Advertising launched new branding for Virginia Turfgrass Foundation. Work included research, brand strategy, messaging, logo and website. The brand campaign includes the tagline "Let greatness take root" and positions natural turfgrass against artificial turf.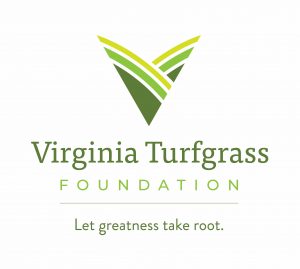 Fable also created in-branch videos for YMCA of Greater Richmond, part of a campaign that won a Strategic Communications Excellence award at the Y's 2019 NAYDO Conference.
Think won a Capital Award of Excellence at the Virginia Public Relations Awards for its "One Great CEO" email campaign for the Virginia Council of CEOs. The agency won a Capital Award of Merit for its work on Collegiate School's fall 2018 magazine. MBM Marketing hired Think to design a brochure and newsletter for residents of Covenant Woods, a retirement community in Mechanicsville.
BigTree created collateral for Richmond Waldorf School for its "Building a Greener Future" capital campaign.
The third Shockoe Showdown ping pong tournament was held May 30 at GeoDecisions and raised $1,400 for James River Association. Torx redesigned the annual event's website and Randall Branding created posters. Other participating agencies included Hue & Cry, Tilt Creative + Production and Commonwealth PR, among other sponsors.