A local health food startup is looking to haul in another eight-figure investment.
Nutriati, a Henrico-based company that breaks down chickpeas into ingredients for health food manufacturers, has opened a $12 million capital raise, per SEC documents.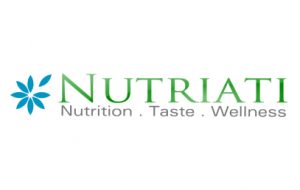 The company has raised $2.9 million in equity financing toward that goal since Aug. 2, the filing shows. Company spokeswoman Liz Doerr declined to comment.
From its test kitchen in the Gayton Crossing shopping center at 9722 Gayton Road, Nutriati uses garbanzo bean grains to create flours, oils, fibers and proteins that other consumer goods companies use as ingredients. Its main product is a protein powder called Artesa Chickpea Protein.
Should it reach its $12 million goal, Nutriati will have pulled in $26.5 million in investor funding since Richard Kelly and Michael Spinelli founded the company in 2013. It raised $10 million and $4.5 million in 2017 and 2018, respectively, according to SEC filings.
Last fall, the company had a leadership change as Kelly departed and Michael Todd took over as CEO. Spinelli, who worked at Ben & Jerry's for nearly 20 years prior to starting Nutriati, remains at the company.