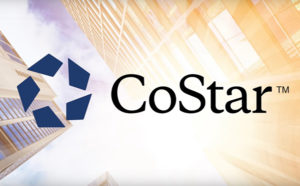 Should the Navy Hill development come to fruition, its backers have at least one large office tenant lined up for the project.
Mayor Levar Stoney announced at a press conference Monday that commercial real estate firm and major Richmond employer CoStar Group has struck an agreement with the Navy Hill developers to occupy a 400,000-square-foot office tower within the project. The tower would stand next to the proposed arena, which would anchor Navy Hill and replace the shuttered Richmond Coliseum. 
If the overall Navy Hill project can make its way past City Council next month, the developers have agreed to deliver the CoStar tower by 2023. 
CoStar, as part of the talks, has committed to doubling the number of jobs it plans to bring to Richmond to 2,000. That would be incremental additions over five years.  
CoStar currently occupies the bulk of the riverfront office building it shares with packaging company WestRock. Last year, CoStar said it was adding 100 jobs there to bring its local headcount to 950 workers.
This is a developing story. Stay tuned to BizSense for more details.
Correction: The new CoStar building would be delivered by 2023. An earlier version of this story incorrectly reported a later year.