A virtual crowd of more than 200 tuned into BizSense's Future of Manchester event on Wednesday, as a panel discussed the fast-growing Southside neighborhood's past and present, and where it goes from here.
The 90-minute discussion, presented by KBS, was broadcast live on Zoom. Below are some highlights and key thoughts from the panelists.
If you missed the live event and want to watch it in full, click here to purchase access to the Zoom recording.
Now, here are some standout talking points: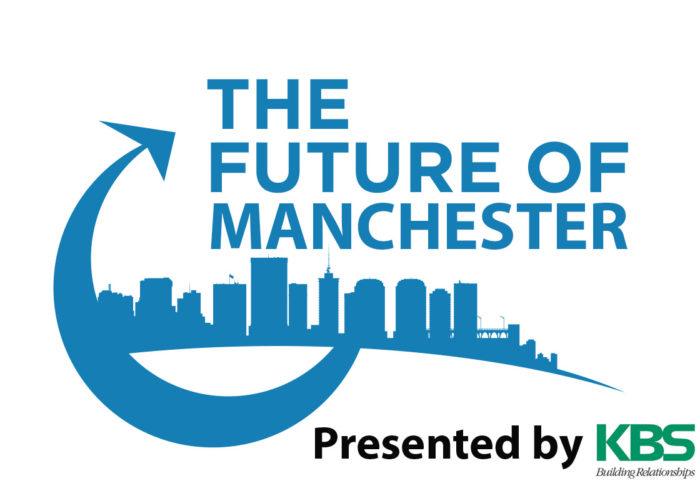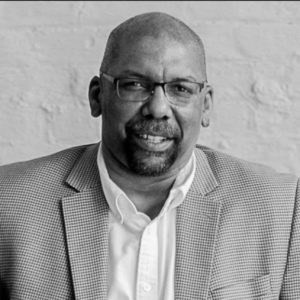 Burt Pinnock, principal and chairman of Baskervill:
– It's a big mix with a little bit of a nebulous boundary of where it starts and stops, but it wants to grow. Just by the numbers, over 50 percent of the land is undeveloped.
– What comes with that are things that need to be solved, from an infrastructure standpoint like parking, connectivity, mass transit, sidewalks. All of those kinds things need to be solved or thought about given the pace of growth in Manchester.
– To maintain the character of Manchester you have to define what that is. What makes the place special?
– Manchester in the Richmond 300 plan is grouped in with downtown. It is the Brooklyn to Manhattan kind of relationship.
Bernard Harkless, principal at Manchester-based Lynx Ventures:
– There are easily between a 1,000 and 2,000 (apartment) units right now that are under construction and in planning.
– All of those historic shells have been developed so we've transitioned to the vacant land that we own and to what we call Manchester 2.0. All the historic stuff has been done and what happens next needs to be new construction.
– We see a lot of potential for more services, more offices and very dense mixed use on Hull Street. If you look at the future of what a more holistic neighborhood could be, it's gotta have jobs and the commercial (uses).
Robin Miller, principal of Miller & Associates:
– One of our goals is to bring more owner-occupants to Manchester. I personally believe there's still room for duplexes. They have been selling like hotcakes. I think there's a real opportunity in Manchester for some condominiums.
– It's hard to build a house for less than $250,000 nowadays, so there's gotta be some sort of public sector assistance or nonprofit to help make (affordable housing) work. Real estate tax abatement is one of those tools.
– Hull Street has come an awfully long way in the last 10 years but we still have a lot of opportunity there.
– There is a lot of interest in Manchester and it's no longer just the local developers. We're on the map now.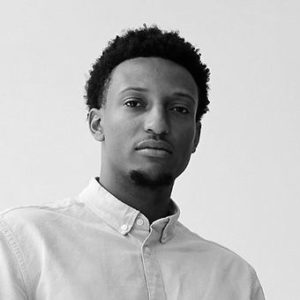 Lamarr Johnson, co-owner of Pig & Brew Barbecue Bar:
– There's a lot of infrastructure that's needed in the area because there's such rapid growth. Parking is an issue every day. We need certain essentials. I really feel like we need a grocery store in the area.
– I don't want it to be that Blackwell, Oak Grove and Bellemeade are left out of this tremendous growth. Holding and maintaining these historical areas and developing them without changing that character is something I'm really concerned about.
– It seems like we do have this border because the growth hasn't spilled over into these neighborhoods yet and it's when, that 'when' factor.
– In the near future I see that Manchester will be the new Shockoe Bottom where, for my generation, we're not going out to the Bottom we're going to Manchester. I visualize it of being a mix of Shockoe Bottom to a Carytown feel.
David Bass, founder and president of the Manchester Alliance:
– We're looking for those support services and neighborhood amenities – neighborhood gathering places, more restaurants. I think we could support some sort of bar scene over here…places neighbors could gather and not just drive over to Scott's Addition or the Fan.
– The Fall Line Bike Trail from Ashland to Petersburg is poised to go straight through Manchester.
– I'd love for the next BRT line to come north south through Manchester and really make us a connected multi modal neighborhood.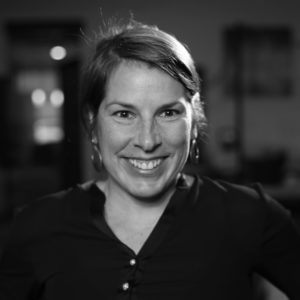 Lory Markham, principal of Markham Planning, commercial agent with One South Commercial:
– I think it's really interesting that it's not just apartment buildings going up, but the office space that (Lynx Ventures) is building and single-family homes and townhouses. The mix of apartments, office, commercial and homeownership is going to be great for the future of Manchester.
– The big thing (needed in the neighborhood) is a larger grocery store. It seems like grocers might be interested again in the neighborhood. The more variety of income, disposable income, the more likely you are to get those types of uses.
– There are still lots of missing pieces to be developed, particularly in the industrial section of Manchester. I think we'll continue to see that new construction which will continue to change the neighborhood.