Two years after beginning its initial expansion into the Richmond market, Old Point National Bank continues to grow its local ranks and is moving to a bigger office in Henrico.
The $1.4 billion Hampton-based bank recently leased a 5,400-square-foot space at 3957 Westerre Parkway near Innsbrook.
The new digs will replace the bank's initial local outpost at the Ironbridge Commons Building at 5601 Ironbridge Parkway in Chesterfield.
Old Point started in the 1,600-square-foot Chesterfield space in August 2020 with a two-person team led by Philip Hager.
With Hager still leading the charge here, Old Point's local crew has more than tripled since then, and CEO Rob Shuford said it has plans to continue to grow.
"We just simply outgrew the space in Chesterfield," Shuford said. "We're at seven (employees) and growing and we have a few more we're hopefully bringing on in the next few months. The Richmond market has received us exceptionally well."
The bank here remains focused on commercial loans, including commercial real estate and business loans, along with private banking, mortgage products, wealth advisory services and insurance.
Shuford said the bank expects to move into the Westerre office in the first quarter of 2023, coinciding with the celebration of the bank's 100th anniversary. It opened for business in Hampton on Jan. 2, 1923.
Shuford took over as CEO of the bank in 2015 and the bank's Old Point Financial holding company in 2020. The bank had previously been run by his father, Robert Shuford.
Shuford said Old Point hasn't had to rely on client overlap between Hampton Roads and Richmond for success here, but that the two regions continue to become more connected.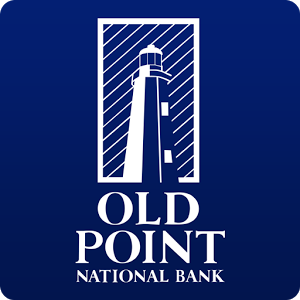 "The markets are growing together. I think we're going to see more overlap in the future with the improvements to I-64 and the talk of leaders from Richmond and the 757."
As for future growth in the Richmond market, Shuford said the bank doesn't have immediate plans for retail branches in the region but it is a possibility. Its footprint extends as far northwest as Norge, just 40 minutes from Richmond.
"That may be in the works in the next few years," Shuford said of adding branches here.
Old Point was represented in its Westerre lease by Commonwealth Commercial's Jamie Galanti, Eliza Izard and Ben Bruni.
Other out-of-town banks have been on the move in Richmond of late, including Burke & Herbert Bank from Northern Virginia, and Pittsburgh-based First National Bank.