From cross-country cycling to "chasing wind" with kiteboarding, Richmond's business people continued to find their own ways to keep their work lives balanced in 2022.
But it wasn't all about adrenaline rushes. Pastimes included such peaceful pursuits as acting, plant "parenting," and fishing beside the floodwall and the Mayo Bridge downtown.
Such stories will continue to be told in 2023, so if you or someone you know fits the bill for our Downtime series about local business people's hobbies or interests outside of work, drop a line to reporter Jonathan Spiers at [email protected] For previous installments in the series, click here.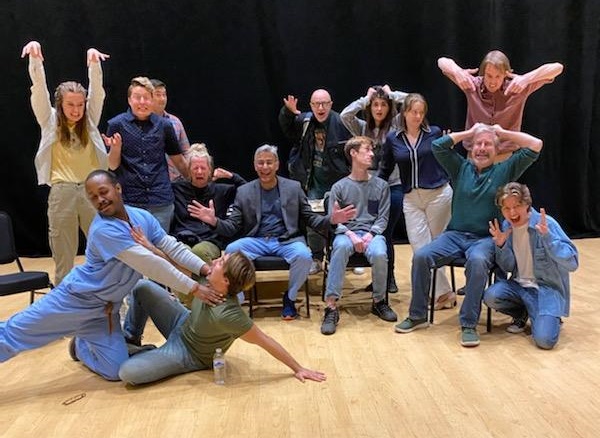 A cardiologist with Virginia Cardiovascular Specialists – and the mastermind behind short-lived music venue Toad's Place – Joyner's not only a doctor, he also played one onstage with his acting debut in May in a locally produced play.
"In this role as Dr. Levison and the way that I serve this particular family at this time of crisis, I actually bring what I think is the best part of being a doctor to that interaction," Joyner told us this spring, "which is not how I go in and cut-and-sew or fix a problem, but just the human element of sitting down and understanding, empathizing what they're going through, which is as important to being a doctor as anything else."
---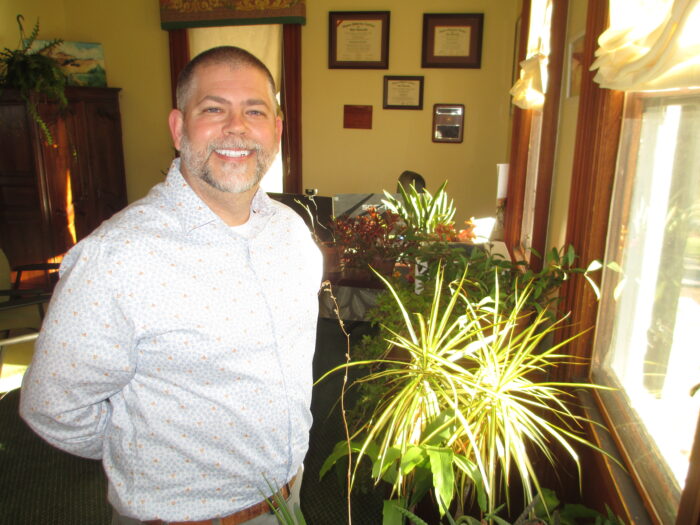 With the colder temperatures this time of year, the president and CEO of Lewis Ginter Botanical Garden makes a habit of bringing more of his personal collection of plants with him to work, keeping them room-temperature safe in his second-floor office in the garden's 19th-century Bloemendaal House.
Of his penchant for what he calls "plant parenting," Trader told us in January: "I would say it's become a borderline obsession. My husband would say it's a problem."
---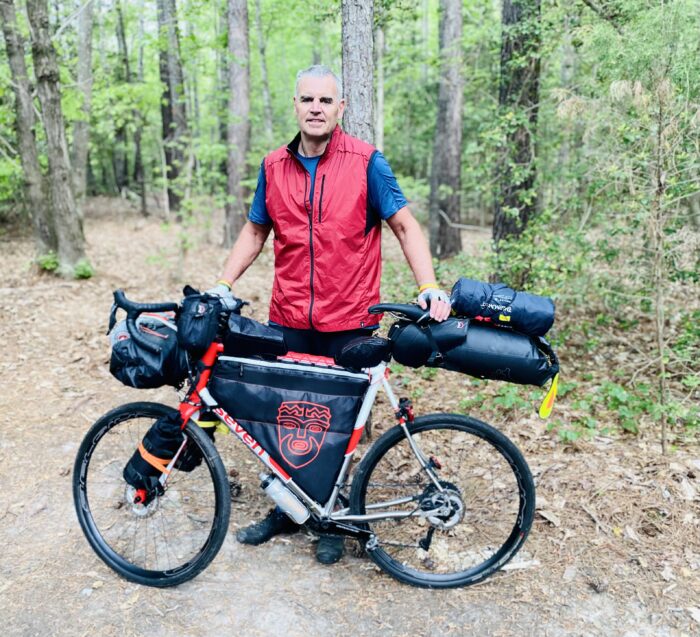 The retired president and COO of HHHunt successfully completed his Kon-Tiki Challenge, a solo and unsupported 4,500-mile "bikepacking" ride that raised awareness – and more than $130,000 in funds – for Richmond nonprofit Sportable.
"I love to ride my bike, I love to meet people and I love to travel and see places, so this combines all of that," Schmitt told us in May just before his big ride. "It should be a pretty challenging endeavor. I like big projects, and this is kind of a big project."
---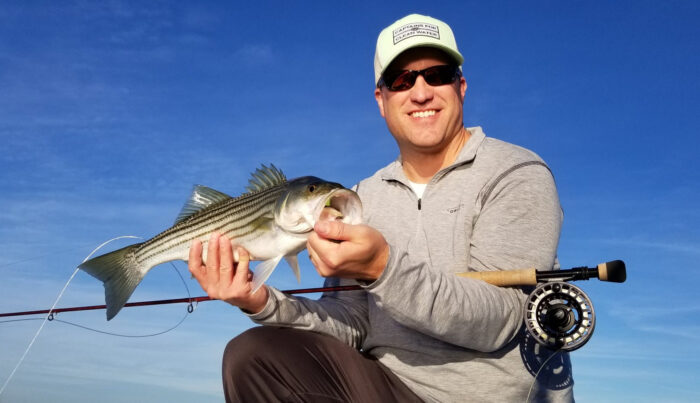 The public relations practitioner hooked a few more clients when he fashioned his business around his boating and fishing pastimes. The head of Commonwealth PR owns a 20-foot fishing boat that he takes out into the Chesapeake Bay, and in Richmond, he often casts out at popular fishing spots along the James River beside the floodwall and the Mayo Bridge, where he said he's become part of a fishing community.
"It's just an opportunity for me to get away from the day-to-day activities of work and life and be out in nature," he said. "Whether you're on a boat or you're on the bank fishing, it just helps you settle yourself and brings peace and stability."
---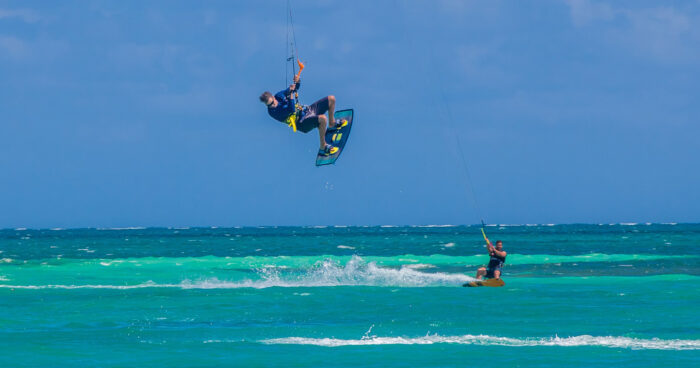 What do a real estate investor, a rock-climbing gym co-founder and two dental practitioners have in common? A love for kiteboarding.
The foursome goes on sporadic outings together and making regular trips to such kiteboarding hotspots as Cape Charles, Mathews County and North Carolina's Outer Banks, where they do a "boys' week" every year at Hatteras.
"We've all kited with a lot of people, but I think the four of us have depended a lot on each other in bad situations: lost boards, got launched, or kites out of control," Friend said in a group interview over the summer. "I know with this crew that I'm in good hands. This is definitely the A-team."