As families and friends gathered for the holidays, they inevitably remembered those who filled now-empty places at the table.
Similarly, as 2022 fades from view, here is a bittersweet salute to those in our community we lost last year. Their individual and collective vision, energy, leadership and example enriched the building blocks that make up metropolitan Richmond. Each of us could make their own list – here's mine:
(This is the first of two parts. The second will be published next week.)
Rhonda King Harmon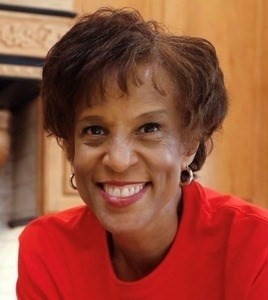 Waco, Texas-born, West Point-educated, and Baylor law-degreed Rhona King Harmon was an attorney here with the McCandlish Holton law firm. She died on Jan. 19 at age 59. A court ruling in 1998 that turned heads was a case in which she represented Housing Opportunities Made Equal (HOME) against Nationwide Mutual Insurance Co. Her team challenged racist insurance policies that kept black people from being offered the standard property coverage offered white homeowners. The $100.5 million Richmond Circuit Court verdict was the largest ever in a Virginia case. (Nationwide, after appeals to the Virginia Supreme Court, paid a lesser amount.) In 2020 Harmon received what some consider the highest accolade a local woman can earn when she was named Richmond Christmas Mother.
James "Jay" Stegmaier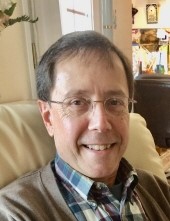 James "Jay" Stegmaier, an essential and respected public servant in Chesterfield County for 37 years, died on Jan. 20 at age 68. The Falls Church native was educated at Catholic University and the University of Virginia. From 2007 until his retirement in 2016, he was county administrator. While a difficult economy marked his early years at the helm of the burgeoning county, he weathered the storm and reported in 2012 that "Chesterfield has eliminated more positions from its general government operations than the Commonwealth for the entire state government since 2009."
Helen Marie Taylor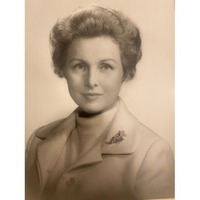 A legend in her own time was Helen Marie Taylor. The irrepressible Waco, Texas-born political activist and historic preservationist died on Jan. 25 at age 98. She made Richmond's evening television news shows and daily newspaper front pages in 1968 when she strode out of her Monument Avenue mansion early one morning to face down city workers. They were spreading asphalt over the historic Belgian paving blocks that had distinguished the boulevard since the turn of the last century (she did not lay down in front of the paving machines as urban legend insists). As a widow of a prominent tobacconist, she was equally adamant about conservative causes. In 1986 President Ronald Reagan named her a United States representative to the United Nations.
Floyd D. Gottwald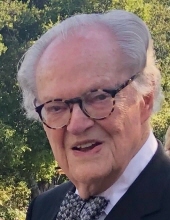 On Jan. 27, Richmond native Floyd D. Gottwald, CEO of Ethyl Corp. from 1970 to 1992, passed away at age 99. After Ethyl spun off its specialty chemicals business in 1994 as Albemarle Corp., he was chairman and CEO until 2002. From his downtown office in the white brick Colonial Revival headquarters overlooking Brown's Island, Gottwald presided over his company with smarts, generosity, wit and grace. The Virginia Military Institute graduate served in the Army during World War II and was awarded a Purple Heart, and the Bronze Star Medal for heroism.
Leslie H. Vogt-Sydnor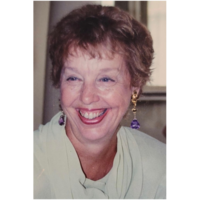 Leslie H. Vogt-Sydnor, born in Elmira, New York, became executive director of the Richmond Metropolitan Blood Service in 1974. This executive and humanitarian died on Feb. 4 at age 84. The not-for-profit community blood program she spearheaded modernized blood collection in the state. Against many odds, including having no medical education and being a rare female executive in a male-dominated field, she was a trailblazer. The organization is now named the Virginia Blood Service.
Anne Cunningham Woodfin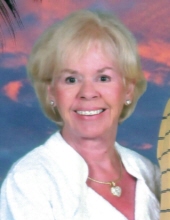 Anne Cunningham Woodfin and her husband, John Woodfin, in 1977 co-founded Woodfin Your Hometown Team oil heating company. She passed away on Feb. 11 at age 82. She was a member of the Virginia Military Institute board of visitors in 1996 and cast the deciding vote that allowed women to attend the previously all-male school. Although the ruling was challenged in lower courts, Justice Ruth Bader Ginsburg penned the U. S. Supreme Court opinion that VMI's all-male admissions policy was unconstitutional. Anne Woodfin's husband, a son, a grandson and a granddaughter (in 2019) were VMI graduates.
Carol Swann-Daniels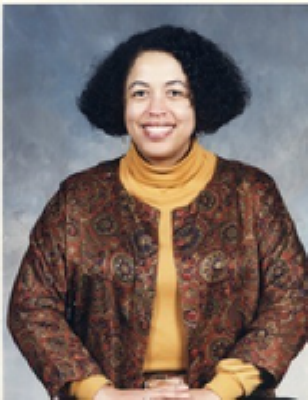 Carol Swann-Daniels, who died on Feb. 14 at age 73, was a 12-year-old Richmond Public School student in 1960 when she made history. She and Gloria Jean Mead, then 13, integrated the previously all-white school system on Sept. 6, 1960, when they enrolled at Chandler Junior High School (now Richmond Community High School). This was six years after the 1954 U.S. Supreme Court's Brown vs. Board of Education decision. In 1961, the two students integrated the city's previously all-white John Marshall High School. Swann-Daniels, who graduated from Colby College in Maine, had a successful career as a special education and technology specialist with the New Jersey public schools. (The late Gloria Mead became a professor of social work in Lagos, Nigeria.)
Arthur D. Toth, Jr.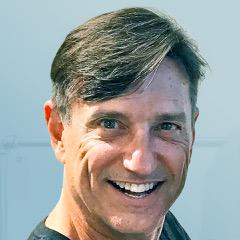 Arthur D. Toth, Jr., 65, a successful small businessman who made women of a certain figure more fashionable by offering sizes 12 to 24, died on April 24. The Michigan State University grad honed his retailing chops at J.L. Hudson's department store in Detroit. He later moved to Richmond where he would serve as a division vice president of the former department store chains, Miller and Rhoads and Thalhimers, respectively. In 1992 Toth opened La Grande Dame at the Stony Point Shopping Center and a decade later moved his shop to the posh Libbie and Grove shopping nexus. He closed the shop and retired shortly after the start of the pandemic in summer 2020.
Edward Harry Shaia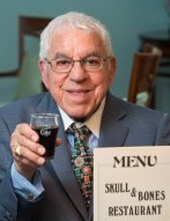 Old-timers can rattle-off beloved former downtown eateries – such as the Capri, Angelos's Lunch ("Home of the Famous Hot Dog"), and Miller and Rhoads Tea Room. But there was no more popular spot than Skull & Bones, an institution that for 65 years anchored the intersection of North 12th and East Marshall streets. Its owner and operator, Edward Harry Shaia, died on April 29 at age 97. I can still see his smiling face greeting generations of students, faculty and staff from Medical College of Virginia (now part of VCU Health), as well as patients and visitors, enjoying club sandwiches, limeades, or Southern comfort food.
Rev. Robert Bluford, Jr.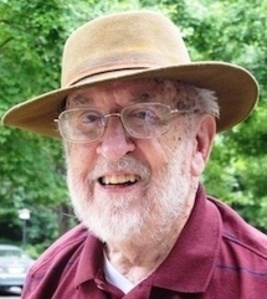 The Rev. Robert Bluford, Jr., a Presbyterian minister who led the effort to preserve and interpret the site of what may have been the first non-Anglican church in Virginia, died on April 30 at age 103. The John Marshall High School graduate attended Hampden-Sydney College before serving in World War II as a U.S. Army air force pilot. In addition to holding various pastorates during his rich career, he founded the Historic Polegreen Church Foundation, which protects and interprets the 277-year old Presbyterian church site in Mechanicsville whose ministry influenced the patriotism of Patrick Henry. The church's ministry also led to passage in 1786 of the Virginia Statute for Religious Freedom. A modern skeletal, "ghost" church, designed by prominent contemporary architect Carlton Abbott, marks the spot.
Muhammad Saleh Sahli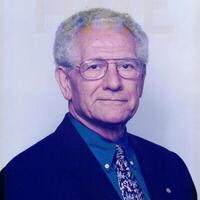 Muhammad Saleh Sahli, 86, born in Haifa, Palestine, and reared in Beirut, Lebanon, died on May 5. After receiving his doctoral degree in organic chemistry from the University of South Carolina, he was employed for many years by Allied Chemical and DuPont, respectively. But he is also remembered for his dedication to interfaith understanding. As a member of the Virginia Interfaith Center for Public Policy and other organizations, he was an eloquent lecturer about the practices and beliefs of Islam, and the commonalities between Islam, Christianity and Judaism.
Cindy Gricus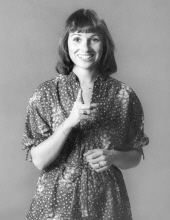 Cindy Gricus, as she was professionally and popularly known to local TV audiences, died on June 4 at age 74. Born Cynthia Atlas Blacker in Scranton, Pennsylvania, she graduated in 1970 with a theater degree from Carnegie Mellon University. She soon took a job with WWBT-TV here where she became a sunny and popular face as the station's weather girl (that would be anchor person today). At WXEX-TV (now WRIC) she also co-hosted "Good Morning, Virginia" until the early 1980s. She later lent her marketing and development skills to the Virginia Museum of Fine Arts, Maymont and Prevent Child Abuse Virginia.
Marshall Holmes Earl, Jr.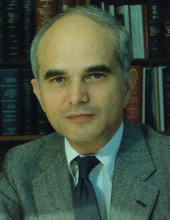 Marshall Holmes Earl, Jr., a native of Ocala, Florida, and an alumnus of Princeton University and Harvard Law School, died July 29 at age 79. Following service in the U.S. Army, Earl joined the McGuireWoods law firm in 1969 where, as a partner, he was essential to extending the legal powerhouse's reach to Chicago and Brussels. His lifelong love of classical music led him to help organize the Richmond Friends of Opera in a town that had traditionally shunned the art form. The Friends would be melded into the Virginia Opera.