As Richmond's mayor sets a goal for providing new homeownership opportunities for low-income residents, the city's public housing authority is launching a new investment arm aimed in part at helping to meet it.
The Richmond Redevelopment & Housing Authority this week is launching Richmond Development Corp., a wholly owned subsidiary that CEO Steven Nesmith described as an investment affiliate for securing private-sector funding for transitional housing development and related efforts in the region.
Nesmith, whose professional background includes stints with several national financial firms, said he would draw on his relationships with regional and national investors, as well as Richmond's increasing national profile, to secure funding for both RRHA initiatives and potential public-private partnerships.
"There's been a lot of national interest in the Richmond region," he said. "What it will do is leverage relationships that I have on the national (level), private-sector investors that specifically are focused in the affordable housing and economic development space."
Noting as well his two-year stint as a deputy assistant secretary with the U.S. Department of Commerce, where he managed a $1.5 billion investment portfolio two decades ago, Nesmith added, "What I hope to do is to leverage those national relationships with large investors and to attract them to invest."
The RDC aims to secure "hundreds of millions of dollars in new investment for affordable housing, economic development and jobs creation" in the region, according to a release announcing the group.
The entity, which will be governed by its own board, was registered with the State Corporation Commission in October 2020 but was not launched until now, said Nesmith, who joined RRHA as CEO last fall.
Nesmith said RDC would add to existing efforts to transition away from traditional public housing and help residents find a path toward homeownership. He said it would adopt and follow the existing framework of the Partnership for Housing Affordability, a Richmond-based nonprofit and advocacy group.
"It is a vehicle to advance regional economic development, affordable housing and to create jobs, and to add to the existing conversation and great efforts that have been going on already in the region," he said. "There have been some great things in the region already; we see the RDC as one more catalyst to help move forward that regional discussion."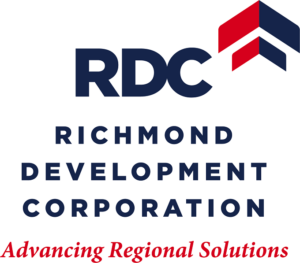 In his annual State of the City address last week, Mayor Levar Stoney announced a goal of creating, through collaboration with RRHA and other groups, 2,000 new homeownership opportunities for low-income Richmonders by 2030, with the city committing an initial $2 million investment to the cause.
Nesmith said the RDC would help RRHA meet that goal through several approaches, including a planned launch later this year of a new mortgage assistance program for public housing residents that RRHA identifies as "mortgage-ready."
"We believe that if we have public housing residents that have paid their rent month after month, year after year, for many years, that that should be part of the underwriting for someone who has impaired credit," he said.
Also planned is a rent-to-own option aimed at helping residents save up for a down payment on a house, along with other mortgage credit assistance. Nesmith said the RDC would also launch bond financing opportunities to accelerate initiatives using housing revenue bonds.
Nesmith said the approaches would help speed up efforts to not only help residents transition to homeownership, but also to transform public housing in favor of mixed-income neighborhoods, an effort that RRHA is undertaking with Creighton Court and planning for the city's five other housing courts – what Nesmith referred to as "the Big Six."
Noting RRHA's use of the federal Rental Assistance Demonstration program to convert public housing to the private sector, Nesmith said, "You're converting 200 public housing units here, 150 over there, and that will take until we're all really gray to really transform the Big Six. If you use bond financing, you're able to accelerate that effort and do more and quicker, in terms of really doing transformational public housing on a large scale."
For Nesmith, who said he grew up in public housing and on welfare, the goal of transforming public housing and helping residents achieve self-sufficiency hits close to home.
"It means a lot personally," he said. "Despite some of the Wall Street things on my resume, that is from which I come, and I believe at the end of the day, to whom much is given, much is required to give back.
"I think there's this thirst for people to move on to self-sufficiency. We hope that, through the RDC, we'll be coming up with a number of creative ways in which we'll be empowering would-be homeowners and people who want to rent to get to self-sufficiency."
The RRHA plans to formally announce the RDC at a reception Tuesday evening.