Katie Demeria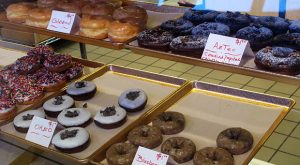 A donut brand out of Carytown is shutting down its shop in the West End.
A local residential real estate brokerage has scooped up some office space in Carytown.
A Chinese pharmaceutical company is taking over a Petersburg factory that was expected to be shut down. The purchase, facilitated by Gov. McAuliffe and the local economic development authority, includes grants and tax incentives for the firm.