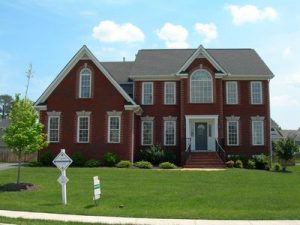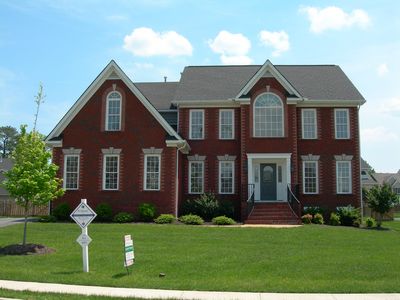 Another bank is coming after Tomac Corp.
The Midlothian-based homebuilder was sued last week by a lender for money owed on a defaulted multimillion-dollar line of credit.
Regions Bank filed the suit in Henrico Circuit Court to recoup $1.44 million the bank claims Tomac still owes. Regions is one of a handful of banks to go after Tomac in recent months, either through foreclosure or through the courts.

Tomac, the ninth-largest local home builder through the first half of the year, first obtained a $4 million line of credit from Regions in July 2005, according to the suit. That line was increased to $7 million a year later.
Regions claims in the suit that Tomac owed $3.68 million when it defaulted on the credit line deed of trust. The properties that were used as collateral were foreclosed on by Regions and sold at auction. But those properties only brought in $2.24 million at auction.
Tomac's President Thomas Cauble was also named in the suit because he personally guaranteed the line of credit.
Messages left today for Cauble were not returned.
Region's attorney in the case, Jennifer Rosen of Cawthorn, Picard, Rowe, Deskevich & Gavin, only said, "The lawsuit speaks for itself."
The suit is similar to one filed in Chesterfield County Circuit Court in August by Union First Market Bank for millions of dollars on a construction loan that had gone into default.
Over the past few months, SunTrust, Franklin Federal Savings Bank and Paragon Commercial Bank have all foreclosed on dozens of lots on at least six of Tomac's nine current residential developments. The homes in most of these developments are higher end and priced at more than $300,000 each.
In August, SunTrust foreclosed on more than a dozen Tomac residential lots in its Edgewater at the Reservoir and Foxfield developments in Chesterfield.
In September, Franklin Federal Savings Bank foreclosed on dozens of lots at Tomac's Bluffs at Bell Creek, a development in Hanover, and Crawford Park at Greenbrooke, a subdivision the company was building in Glen Allen. Read a BizSense report about those developments here.
In early October, Paragon Commercial Bank filed foreclosure notices on 14 residential lots at Tomac's Roxshire and Brookcreek Crossing developments. Read more about those lots here.
Regions is a $129 billion bank based in Birmingham, Ala. It has one local office and $122.2 million in local deposits, accounting for about 0.21 percent of all deposits in the Richmond market.
Michael Schwartz is a BizSense reporter. Please send news tips to [email protected]