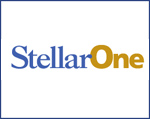 A local bank that has been battling losses from souring loans announced late Tuesday that it is closing one of its branches and selling the deposits of that branch to a competitor.

Essex Bank's Glen Allen-based parent, Community Bankers Trust Corp., said it will close its branch on North Lee Highway in Lexington and sell $12 million in deposits to StellarOne Bank.
The move is the latest step in a cost-cutting strategy the struggling bank set in motion last fall.
"The decision to close a branch is always a difficult one," Essex CFO Bruce Thomas said in a prepared statement. "We believe, however, that this step will have an immediate positive effect on our overall profitability."
The bank's former CEO George Longest, who stepped down in September when the company announced layoffs of about 10 percent of its 300-person workforce, previously vowed that the bank would make whatever moves necessary to right the ship.
"Our goal is an immediate return to consistent quarterly profits," Longest said at the time.
"These steps include the assessment of the contributions of all branches to our franchise value and expense reductions so that we can restructure and strengthen the balance sheet."  (You can read more about that in an RBS story here.)
The Lexington branch apparently wasn't contributing.
CBTC was founded in 2005 as a fund to acquire community banks. It grew quickly through a series of local acquisitions and scooped up failed banks in Maryland and Georgia to become one of the largest bank holding companies in the Richmond area with more than $1 billion in assets.
It lost about $30 million in 2009, and was about $24.5 million in the red through the first half of last year, leading to its disclosure in November that it expects to enter into a written agreement with regulators during the first quarter that will lay out steps it must take to turn things around. Read about the pending agreement here.
StellarOne, owned by Charlottesville-based StellarOne Corp., has more than 50 branches throughout Virginia, but it has yet to bring retail branches to Richmond. The company did stake a local claim in July, when it opened an office of its wealth management division near Innsbrook. Read more about that here.
StellarOne said it will not be purchasing loans or real estate from Essex through this transaction. It will continue to service the former Essex branch's customers at its nearby location in Lexington.
StellarOne's deposit purchase is subject to several conditions, including regulatory approval.
Michael Schwartz covers banking for BizSense. Please send news tips to [email protected].