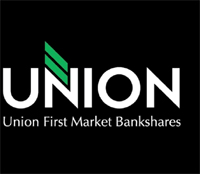 Richmond's biggest bank on Tuesday announced further expansion into the western part of Virginia.
Union First Market Bank said it has struck a deal to open seven new branches inside Martin's grocery stores in the western part of the state in May.
The plan calls for two new Union branches in Winchester and one each in Waynesboro, Stephens City, Harrisonburg, Staunton and Culpeper.
The in-store branches date back to Union and Martin's local predecessors, when First Market Bank had branches inside many area Ukrops grocery stores.
Union has 22 branches in Martin's stores, including in Richmond and Roanoke. It also has an branch inside a Wal-Mart in Tappahannock. The new deal will bring the total to 29.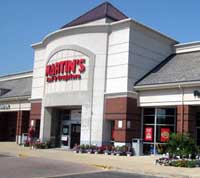 Union's expansion west has picked up steam recently. In late December, Union closed a deal to acquire a bank branch in Harrisonburg from NewBridge Bank.
That gave Union its first full branch in that part of the state. Read more about that deal here.
Union has 90 branches, and these latest deals will bring that number to 99.
"By this summer, we expect to have nearly 100 branches throughout Virginia, more than any other Virginia-based bank and another milestone as we work towards building the next great Virginia bank," Billy Beale, CEO of Union's parent Union First Market Bankshares, said in a prepared statement.
Beale could not be reached for comment Tuesday.