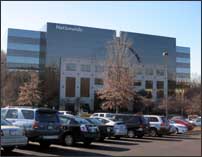 Suing a law firm is a lot like smacking a hornet nest. After being hit with a $45 million legal malpractice lawsuit, one of the area's largest law firms has fired back.
In November, a now-defunct financial services business called AIC Inc. alleged in a lawsuit that Troutman Sanders and its attorney Thomas Grant were negligent and caused the company to be investigated as a potential Ponzi scheme.
Troutman and Grant argued in a recently filed response that that the plaintiffs' claim for $45 million in damages is hogwash, partly because AIC Inc. and its related sub-businesses never turned a profit in their nine years in business.
The original suit claims that because of alleged faulty legal advice, AIC and its founder Nicholas Skaltsounis potentially engaged in practices that might have resembled a Ponzi scheme and are consequently under investigation and face potential civil action from the SEC.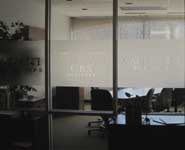 And although it never turned a profit, AIC, which billed itself as a financial services holding company that acquired small broker dealers, also claims in the suit that it was on the verge of profitability for the first time and that the SEC investigation led to irreparable damage to their business and reputations, forcing it and at least one of the other plaintiff companies out of business.
(Catch up in the original RBS story here.)
Troutman's response argues that the suit does not allege facts to establish that the SEC investigation was actually caused by the actions of Troutman or Grant.
And they argue that because there was never any profit earned by AIC, the claim for the loss of $45 million in "inherent value" is nothing more than speculation. The defendants' response argues that those future profits were based on "unspecified and uncertain growth, and then a future sale on unknown and unknowable terms."
"AIC simply lumps all parties, facts, and allegations together to speculate about some universal damage to its 'inherent value.'"
Troutman and Grant, who are being represented by attorneys from the Washington law firm Venable, also attacked the written structure of AIC's 70-page lawsuit.
"AIC's complaint violates the directive that 'brevity is enjoined as the outstanding characteristic of a good pleading.'
"Instead of providing a simple statement of the essential facts necessary to establish a cause of action, AIC filed a 70-page, disjointed, rambling narrative that, despite its length, fails to allege facts, as opposed to mere conclusions, to establish a claim for legal malpractice."
The defendants' response also claims that the subsidiaries are separate legal entities and that AIC can't sue for alleged damage to the individual entities.
The original suit said AIC and its subsidiaries had 25 employees, 106 registered representatives, three regional offices and 31 branches operating in 46 states. The entities claim to have managed 6,000 customer accounts representing $400 million in assets and were generating $6 million in annual revenue.
"Notably, these separate entities are alleged to have been managing thousands of accounts with many millions of dollars in assets. No facts are alleged to explain why these entities ceased or could not continue their operations."
The plaintiffs are looking for this case to go to trial. AIC's attorney, Steven Biss, filed a motion in December to set a trial date.
No trial date has yet been set.
Michael Schwartz covers the legal industry for BizSense. Please send news tips to [email protected]