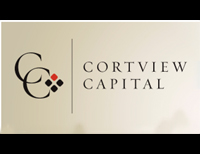 Cortview Capital Securities, a local broker-dealer, has been quickly padding its coffers since it opened for business in Richmond last September.
According to SEC filings and a recent report out of New York, Cortview has brought in more than $56 million in fresh capital in the past eight months.
Last July, prior to its launch, the company had raised $2.7 million. That amount doubled to $5.4 million by August and skyrocketed to $30.4 million by September.
Its most recent filing, from March 2, shows Cortview has raised $58.7 million in equity capital.
Read the BizSense story on Cortview's launch here.
Cortview launched thanks to $125 million in backing from New York private equity fund Warburg Pincus. Cortview is set up as a wholly-owned subsidiary of Cortview Capital Holdings Inc., which is a portfolio company of Warburg Pincus.
The $30 billion fund agreed to plunk down $125 million in stages.
The fresh capital listed in the filings is related to installments given to Cortview by Warburg to fund its growth.
The company set up shop on the 11th floor of Two James Center. It also has offices in New York, Florida and Charlotte.
It launched with big expansion plans in mind, including potentially adding hundreds of employees and several locations in a short period of time.
Stay tuned to BizSense for more details on how Cortview's big growth plans have played out since its launch.