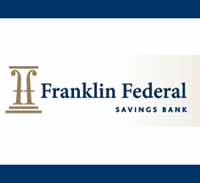 One step forward, one small step back.
Franklin Federal Savings Bank's plan to become publicly traded is almost complete, except for one minor speed bump.
The Glen Allen-based bank and its proposed holding company, Franklin Financial Corp., said Wednesday that the bank's members approved the plan to reorganize Franklin Federal from a mutual savings bank into a stock owned company.
Regulators had already approved the plan.
BizSense first reported on the bank's plan in late October. (You can read that story here.)
Franklin Financial had also been in the midst of its stock offering and announced Wednesday that the closing date of the offering has been extended because of a data formatting error in certain interest rate analysis documents.
The offering, which could raise as much as $120 million, technically closed March 28. But the company has extended the closing date until April 15 for investors who already bought into the offering so they can have ample time to review the corrected information.
"While we are disappointed to have to delay the completion of our transaction, we believe that providing correct information to our future shareholders is our primary responsibility," Richard T. Wheeler, Jr., the bank's president and CEO, said in a prepared statement.
The data error did not affect company's financial statements.
There's still no word on a exactly how much money has been raised in the offering.
"We have been very pleased with the support of our members in approving the plan of conversion and in subscribing for shares in our offering," Wheeler said in his statement.
Once the conversion and offering is complete, the $980 million bank will emerge as part of a NASDAQ-traded public company flush with cash. The bank has said it will look to use that money for potential acquisitions, branch expansion and increased lending.
The bank has about 100 employees at eight branches, including its corporate headquarters in Innsbrook.
As of June 30, Franklin Federal controlled 2.23 percent of the FDIC-insured deposits in the Richmond market.
Michael Schwartz covers banking for BizSense. Please send news tips to [email protected]