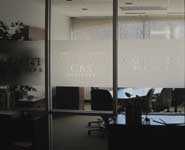 Two local financial firms and their CEO, Nicholas Skaltsounis, were named Monday in a civil suit filed by the Securities and Exchange Commission for running an alleged $7.7 million Ponzi scheme.
The SEC claims that AIC Inc. and Community Bankers Securities LLC, both of which are located on Boulders View Drive, along with Skaltsounis and two stockbrokers in Colorado and Florida, fraudulently offered and sold promissory notes to at least 74 investors in at least 14 states.
The civil complaint specifically alleges that Skaltsounis, as head of AIC and other firms, devised and orchestrated the offering fraud and Ponzi scheme by selling notes and stock of AIC from at least January 2006 through November 2009.
"Skaltsounis used the money raised from new investors to pay back principal and returns to existing investors in the nature of a Ponzi scheme," the SEC said in its complaint. "AIC promised to pay interest and dividends ranging from 9 to 12.5 percent on the promissory notes and preferred stock, knowing that it did not have the ability to pay those returns."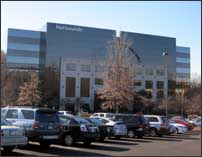 The suit also alleges that Skaltsounis paid himself $950,000 during a three-year period.
AIC was the holding company for several broker-dealers, including Community Bankers Securities, CBS Advisors, Waterford Investor Services and Advent Securities, all of which share the same address in Richmond.
The fact that AIC was being investigated by the SEC was not exactly a secret.
AIC revealed in a lawsuit filed in September that it was under investigation for being a potential Ponzi scheme.
AIC and its subsidiaries at the time sued Troutman Sanders and attorney Thomas Grant for $45 million, blaming the law firm for faulty legal advice that led to the SEC investigation.
Troutman and Grant filed their response to the suit in December, arguing that AIC did not prove in its suit that the investigation was actually caused by its legal advice. The local law firm also argued that the $45 million in damages sought by AIC was hogwash because AIC and its related sub-businesses never turned a profit in their nine years in business.
The suit has sat stalled in Richmond Circuit Court since the beginning of the year.
Part of the SEC's case centers on the idea that while soliciting investors, certain information, including the true financial state of AIC, was allegedly omitted or misrepresented.
AIC revealed in its suit against Troutman and Grant that it had never turned a profit and was constantly selling new shares of itself to investors to sustain its day-to-day operations.
"AIC's debt grew each year as a result of the money owed to investors, and the only significant source of money available to pay investor principal, interest, and dividends was money raised from the sale of new AIC Investments," the suit says.
The SEC alleges that that was ultimately Skaltsounis's downfall.
"By early December 2009, Skaltsounis' scheme collapsed when he could no longer solicit investments and recruit new investors to pay back existing investors," the SEC says in its complaint.
Skaltsounis, 66, filed for Chapter 7 bankruptcy in August, listing assets of $618,000 and more than $1.35 million in debt.
John B. Guyette and John R. Graves were also named as defendants for having allegedly sold the securities through work for Community Bankers Securities.
The defendants allegedly violated the Securities Act of 1933 and the Securities Exchange Act of 1934. The SEC is asking for injunctive relief, disgorgement of ill-gotten gains and civil penalties.
The defendants will have an opportunity to respond to the civil suit.
Several other entities were named as relief defendants for allegedly receiving portions of the ill-gotten gains. They include Allied Beacon Partners, aka Waterford Investor Services, Advent Securities and CBS Advisors.
Steven Biss, a Charlottesville attorney representing Skaltsounis in the suit against Troutman, has not returned several messages and emails over the past several weeks. It is unclear whether Biss is representing AIC and Skaltsounis in this latest case.
Messages left at Skaltsounis's home and office were not returned by press time.
Jeff Boujoukos, regional trial counsel for the SEC's Philadelphia office, said the agency has no comment beyond what is described in the suit.
Mark Braykovich, a spokesman for Troutman Sanders, said the firm had no comment at this time as to how the SEC's suit might affect its legal battle with AIC and Skaltsounis.
Michael Schwartz is a BizSense reporter. Please send news tips to [email protected].