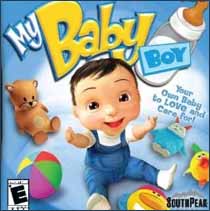 The chairman and a former executive of a Midlothian video game publisher were slapped with fines last week by the Securities and Exchange Commission.
The SEC said it filed a civil action against SouthPeak Interactive Chairman Terry M. Phillips and levied a $50,000 fine against him to settle alleged violations.
According the SEC, Phillips allegedly used personal funds in February 2009 to pay for the purchase of inventory for SouthPeak and failed to notify the company's audit committee and failed to ensure that the transaction was properly recorded on the company's books and disclosed for its filing with the regulator.
Philips allegedly also represented to SouthPeak's outside auditor that all such transactions had been properly disclosed.
Such actions are a violation of certain provisions of the Securities Exchange Act of 1934. Phillips settled the charges by accepting the $50,000 civil penalty and an injunction against future violations without admitting or denying the claims.
SouthPeak itself and one of its former vice presidents were also named in related proceedings, resulting in a cease-and-desist order for the company and a $10,000 civil penalty against Patrice K. Strachan.
Strachan, SouthPeak's former vice president of operations, allegedly failed to ensure that Phillip's transaction was properly accounted for. The SEC also claimed that she instructed her subordinate not to inform SouthPeak's CFO about Phillips using his personal funds and that she made false materials statements to the company's auditor.
Strachan agreed to pay the fine and to a cease-and-desist order without admitting or denying the claims.
Messages left last week for SouthPeak spokesman Jonathan Rosales were not returned.
SouthPeak Interactive, headquartered just off Robius Road in Chesterfield, has been struggling.
It lost $5.8 million in its fiscal year 2010 and $12.2 million in 2009, according to its financial filings. It did generate $40 million in revenue in 2010 and $47 million in 2009 and released about 30 video games between 2009 and 2010.
In its most recent fiscal quarter, which ended Dec. 31, SouthPeak lost $2 million and said there is substantial doubt about the company's ability to continue.
SouthPeak said that as of the end of 2010 it had insufficient cash resources to satisfy its liabilities, many of which are past due.
The company had some success in 2009, when some of its games were selling like hot cakes.
Michael Schwartz is a BizSense reporter. Please send news tips to [email protected].