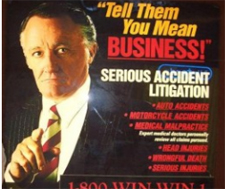 A disbarred former Marks & Harrison attorney has been indicted on eight felony embezzlement charges, according to a report from Virginia Lawyers Weekly.
As BizSense reported last fall, Kyle Cornelia Leftwich was disbarred in September after she diverted an unknown amount of money from the firm to herself over a period of seven years, according to the Virginia State Bar.
Leftwich worked on Social Security disability claims during her almost 16 years at Marks & Harrision. According to the state bar, whenever she successfully concluded a claim, the Social Security Administration would cut a check to the client and to Leftwich for legal fees. But as part of her contract, those checks were supposed to go through the firm even though they were in her name.

In 2003, Leftwich started funneling the checks directly to her personal bank account, according to the bar. The firm figured out what was going on this year and conducted an investigation. Leftwich admitted to everything and paid the firm $450,000, which she thought would settle the issue.
Despite the attempt to settle, Marks & Harrison eventually contended that Leftwich had taken more than $450,000, according to the Virginia Lawyers Weekly report.  Leftwich was eventually charged with grand theft in Hopewell. Those charges were dropped by a judge who concluded the court didn't have proper jurisdiction.
The case will now play out in Henrico County, and Leftwich is expected to turn herself in to authorities there, according to VLW.