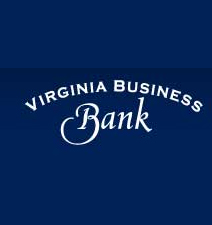 The death knell has finally sounded for Virginia Business Bank.
The long-languishing Richmond bank failed Friday and was seized and shut down by regulators. It's the third Virginia bank to fail since the recession began.
Richmond-based Xenith Bank made the winning bid to take over VBB's deposits, keeping them safe for the closed bank's customers.
The failure comes five years after VBB was founded by a group of Richmond business people and investors near the peak of the economic boom with a plan to cater only to businesses customers and make commercial loans. The bank had no traditional branches.
"Obviously we are very disappointed and very saddened that we didn't get a different outcome," said Mark Hourigan, one of the founding board members.
That narrow focus is likely part of what led to the bank's downfall.
VBB's failure also comes almost two years since it went under close watch by regulators through a written agreement designed to help the bank survive high levels of loan losses that were eating away at its capital base. That agreement included a provision that has prohibited the bank from making new commercial loans, all but killing its business model and cutting off its main source of income.
"A big part is that we were just the victims of some very bad timing," Hourigan said. "The bank came on strong out of the gate. But about the time we needed our second capital raise was when the financial sector turned upside down."
VBB didn't go down without a fight.
When the nascent bank – which raised around $17 million in startup capital from a few hundred investors in 2005 – started floundering in 2009, it went through several attempts at self-rescue.
Founding CEO Merlin Henkel stepped down in September 2009.
Hourigan took over as chairman and began spearheading efforts to bring in more capital.
The bank's nine-member board directors each personally poured more money into the bank in December 2009.
That wasn't enough. VBB then tried to carry out a bold plan last September to completely reinvent itself as a brick-and-mortar consumer bank. The hope was to raise $20 million in fresh capital, but the effort fell short.
By late January, with its income dwindling and its capital and deposit base diminishing, the bank was given 90 days to raise capital or find an acquirer or merger partner. It hired Scott & Stringfellow to work potential deals.
But no one would bite. Finally, after business hours Friday, the Virginia State Corporation Commission shut the $95 million bank down, appointed the FDIC as receiver and announced that VBB's lone branch in Richmond on Stony Point Parkway would reopen first thing Monday morning as a branch of Xenith Bank, its deposits intact and still federally insured.
The Friday afternoon seizure is standard practice and allows regulators to step in over the weekend without a panicked rush of depositors storming branches to remove their money.
Virginia law grants the SCC power to close a bank if it is found to be insolvent or deemed necessary for the protection of public interest. The SCC also had to petition the City of Richmond Circuit Court in order to appoint the FDIC as VBB's receiver.
VBB is the third Virginia bank to fail since the recession began. It joins the former Imperial Savings and Loan bank in Martinsville, which failed last August, and Reston-based Greater Atlantic Bank which regulators shut down in December 2009.
VBB is the first state-chartered bank in Virginia to fail since December 1992.
As part of the deal, by which Xenith acquired nearly all of VBB's assets, the failed bank's customers will automatically become customers of Xenith. (Xenith has gone on a buying spree lately, and you can read about that strategy in a BizSense exclusive here.)
Loan payments should still be made as usual, according to regulators.
Xenith's bid on the assets beat out an unknown number of other banks, according Xenith CEO Gaylon Layfield.
The FDIC maintains a list of banks deemed healthy and interested in taking on the assets of failed banks if and when the time comes. When a bank fails and the FDIC brings a deal to potential suitors, banks have the option to bid on the assets with or without federal loss-share coverage. Under such coverage, the FDIC will insure a portion of all loans that a bank acquires from a failed institution. Should those loans go sour, the FDIC coverage kicks in.
Xenith however, chose to bid without loss-share protection, according to Layfield.
Michael Schwartz is a BizSense reporter and covers banking. Please send news tips to [email protected]