Two rival Richmond financial software firms have put down their keyboards and laced up their fighting gloves.
A day after Richmond-based Wealthcare Capital Management sued Wall Street giant UBS Financial Service for patent infringement, another small local company has fired back, figuring that it's really the main target of Wealthcare's ire.
Powhatan-based PIEtech – which wasn't named in the infringement suit – said in a strongly worded statement Wednesday that UBS, which is one of its clients, is innocent of any patent infringements.
"As the developers of MoneyGuidePro, PIEtech, Inc. vehemently denies any infringement," PIEtech Founder and CEO Bob Curtis wrote in the statement. "We will aggressively defend ourselves and our customer, UBS, from these baseless claims."
Meanwhile, Wealthcare told BizSense that the U.S. Patent Office spent seven years reviewing what Wealthcare says are innovations the field of financial planning and rightfully granted it a patent to protect its intellectual property. It claims UBS is violating its patent with the software it uses.
The background is a bit complicated: PIEtech developed and owns MoneyGuidePro, a popular piece of web-based financial planning software that competes with a program developed by Wealthcare's parent company, Financeware. PIEtech does not offer financial planning services; Wealthcare does.
PIEtech's software is licensed to 35,000 users, including large and small financial planning firms. UBS is one of its clients, and the use of the software is the key issue in the alleged patent infringement, Wealthcare claims.
Wealthcare was recently issued two patents titled "Method and System for Financial Advising" that involve a process of gathering information from the firm's clients, including their background and financial goals, plugging that information into a software program and analyzing the results to recommend a wealth management plan.
Wealthcare has only filed suit against UBS for infringing on that process. But when reached by phone Wednesday, Curtis said his firm is under attack by proxy.
"It's us; it's our software [that is the root of the conflict]," he said. "It's a bigger issue than what's being presented out there."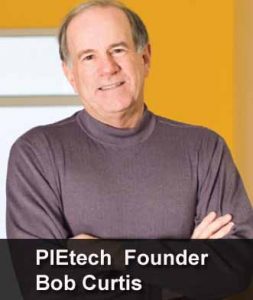 Curtis theorized that Wealthcare is going after UBS instead of his firm to score a few PR digs.  "For publicity purposes, it's being positioned as David versus Goliath," Curtis said. "It's really David 1 versus David 2. If [Wealthcare] went national that they're suing PIEtech, how much interest would it have gotten?"
Curtis also questioned patenting a process that he said is the same basic model used by the majority of the financial planning industry.
"I am outraged that anyone would attempt to patent the core tenets of the financial planning process," Curtis said in the letter. "This is not just a threat to MoneyGuidePro, but to our entire industry. No one should own the financial planning process and try to charge a tariff for its use."
David Loeper, founder of Wealthcare, said Wednesday that his company has no beef with PIEtech as it relates to the UBS suit.
"We're suing UBS for how they are infringing on our patent," Loeper said.
When asked whether a similar suit against PIEtech or any of its other clients might be on the way, Loeper said no. "I don't have any evidence right now to cause me to believe anybody else is infringing."
Curtis said that his company has not been served with any such lawsuits but that it is working with attorneys to be prepared.
As for Curtis's argument that Wealthcare's patents are nothing more than a tariff against the umbrella process of their industry, Loeper defended his company, arguing that it is a true innovation.
"The patent office checked for seven years and determined [that] it's a unique innovation," Loeper said.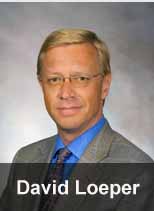 He said Wealthcare's wealth management process is a new way of doing things.
"Is it vastly different and more valuable than what the financial planning process was eight years ago? Yes," Loeper said.
"I don't have any objection to anybody doing traditional financial planning. If you want to go back to the old ways of financial planning that have become outdated based on our invention, that's fine."
Michael Schwartz is a BizSense reporter. Please send news tips to [email protected]