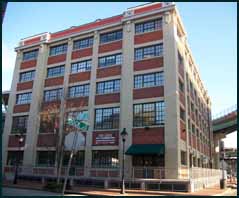 The former chief executive of a convenience store chain is turning the taps back on at a shuttered Shockoe Bottom bar.
Next month, retired Fas Mart chief executive Dave McComas will open sports bar Major Willy Mayo's in the former Stool Pigeon's.
"It will be a place to come to watch the games and get a sandwich," he said.
McComas, 52, said the restaurant would serve hamburgers on pretzel rolls, gourmet macaroni and cheese, and milkshakes. There will also be traditional sports bar food such as wings, wraps, Reubens, sailor sandwiches and salads.
McComas and with Chris Postlewaite, one of his three business partners, have installed 21 flat screens, which Postlewaite said will show all the major sporting events. A game room is also under construction with pool tables, dartboards and video games.
"It will be a Cheers-type atmosphere," Postlewaite said.
Major Willy's will keep 32 beers on tap, with eight to 10 local beers such as Legend and Hardywood.
"We'll try and be as local as possible," Postlewaite said.
The restaurant started out as the Brass Ass until the landlord rejected the name. The four partners then decided on Major Willy Mayo's, a nod to the history of the city.
"We wanted to go with someone historic that tied to the area," Postlewaite said.
McComas said Major William Mayo was an army officer that surveyed much of Church Hill and Shockoe Slip and also laid out the Virginia/North Carolina state line. Mayo Bridge, which links 14th Street to Hull Street in Manchester, was named after his grandson.
Before jumping into the restaurant scene, McComas worked for Fas Mart convenience stores since 1999 and served as CEO for the last eight years. He retired last year.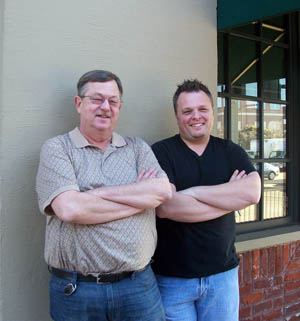 But a life of sitting at home and playing golf wasn't in the cards.
Soon after leaving Fas Mart, he opened the Ville, a sports bar in Mechanicsville.
"It's something my wife has always wanted to do," he said. "I was free and I didn't have anything to do."
Postlewaite, 35, worked as a district manager for Fas Mart and helped McComas open the Ville.
With only a year running the Ville under his belt, it wasn't long before McComas had his mind set on opening another restaurant.
"It can't be any harder than running convenience stores," he said.
After searching much of Henrico and all around Richmond, the partners leased the 8,400-square-foot space, which is owned by Fulton Hill Properties, at 115 South 15th St. last month. McComas hasn't crunched the numbers on his investment but said it hasn't taken much to get it started.
Major Willy's will be the first tenant to go into the space in a year. Stool Pigeons, a sports bar that had occupied the space, closed last fall after a few years of losing money.
The sports bar is squeezed in among quite a few other pubs and eateries along the East Cary Street block, including Buffalo Wild Wings, Fish Bowl Bistro, the HardShell, Cha Cha's, Europa and Dora's, a former Brazilian restaurant which closed this month.
McComas expects to hire a staff of 40 for the new restaurant and has plans to make Major Willy a household name in Richmond.
"We want 10 or 15 of these," he said. "I'm already looking at a third location."