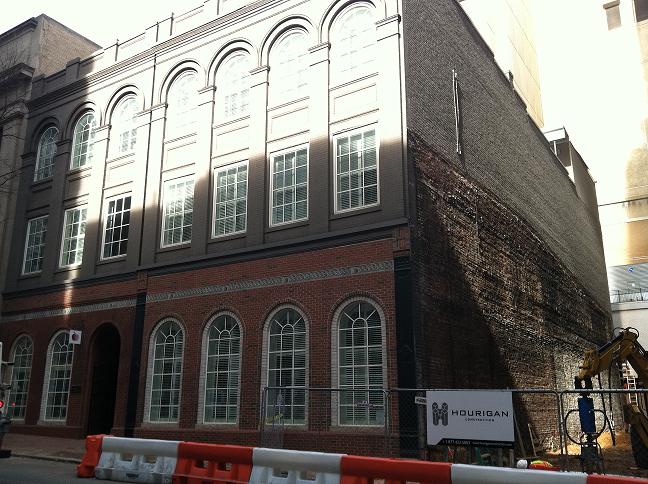 A Richmond REIT has demolished a neighboring building to make room for its expanded downtown headquarters.
The Apple REIT Companies is building an addition to its E. Main Street headquarters on the site once occupied by the Nathan's Custom Tailors building.
Apple spokesperson Kelly Clarke said the company would not comment on the expansion.
The former Nathan's property was located at 828 E. Main St. In that now vacant spot, Apple REIT will build a three-story 5,800 square-foot building that will connect to its current headquarters next door.
Richmond-based Hourigan Construction is the general contractor on the project. Commonwealth Architects designed the new building for Apple REIT.
Construction is expected to be completed by late summer.
Nathan's, which had been in the Main Street space since 1958, has since relocated to Three James Center at 1051 E. Cary St.
Apple REIT, which has 49 employees, runs several large REIT funds that invest almost exclusively in hotels across the country.
The company is in the midst of potentially consolidating some of its REIT funds into one and looking to possibly take the combined entity public. It has hired several investment banking firms to look at such a deal.
The company has one open REIT – Apple REIT Ten – which is still selling shares and buying hotels.
Apple REIT made national headlines last summer when the New York broker that sells its shares, David Lerner Associates, was accused by federal regulators of misleading investors when selling shares of Apple REITs Seven and Eight.