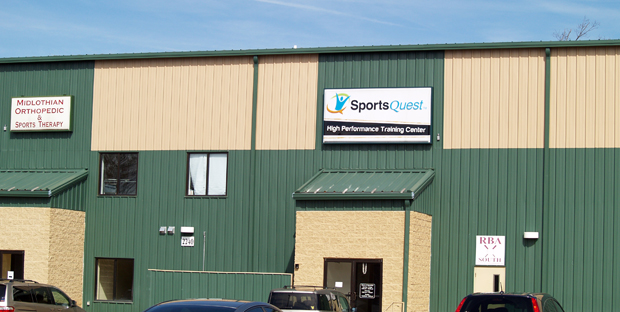 SportsQuest appears to be disintegrating.
After falling way behind on rent, the financially strapped planned sports facility was evicted Monday from the building that housed its basketball court and weight-lifting facility, and the phone line for memberships has been disconnected.
On Monday, the building's landlord was tearing down the SportsQuest signs and telling patrons that SportsQuest was no longer operating the gym.
"Steve [Burton] always promised one more thing, but I could only take that for so long," said building owner Neil Carns, referring to SportsQuest's founder.
"Your patience just runs out."
Burton did not return a call seeking comment. An attorney who works for SportsQuest declined to comment about the eviction.
It has been a difficult month for SportsQuest. Two weeks ago, BizSense reported that indoors sports facility RISE, one of SportsQuest's first partners, was pulling out and taking its customers back under its control.
And on Feb. 9, BizSense reported that the state had sued SportsQuest for violating health club marketing rules and demanded the business pay back membership dues.
In a bright spot, the turf fields are being used, and over the weekend Chesterfield County co-hosted a soccer tournament.
Carns declined to say exactly how far behind SportsQuest was on rent but said it was in the tens of thousands of dollars. A source familiar with the financial arrangement said that some SportsQuest checks had bounced. (BizSense reported in August that vendors were months late in being paid.)
SportsQuest had been using Carns's building, which is near the turf fields in an industrial neighborhood off Genito Road, as a workout facility called the High Performance Training Center.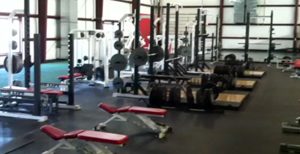 The 30,000-square-foot space has a basketball court, a weight room and workout room akin to what you might find inside a Gold's Gym. There is also a small day-care center.
It's unclear which facilities SportsQuest members will be able to use.
SportsQuest's membership sales center also appears to be closed. A sign on the window reads: "The SportsQuest Membership Sales Center has moved to: 2240 Oak Lake Boulevard." That's the address for the building from which SportsQuest was evicted.