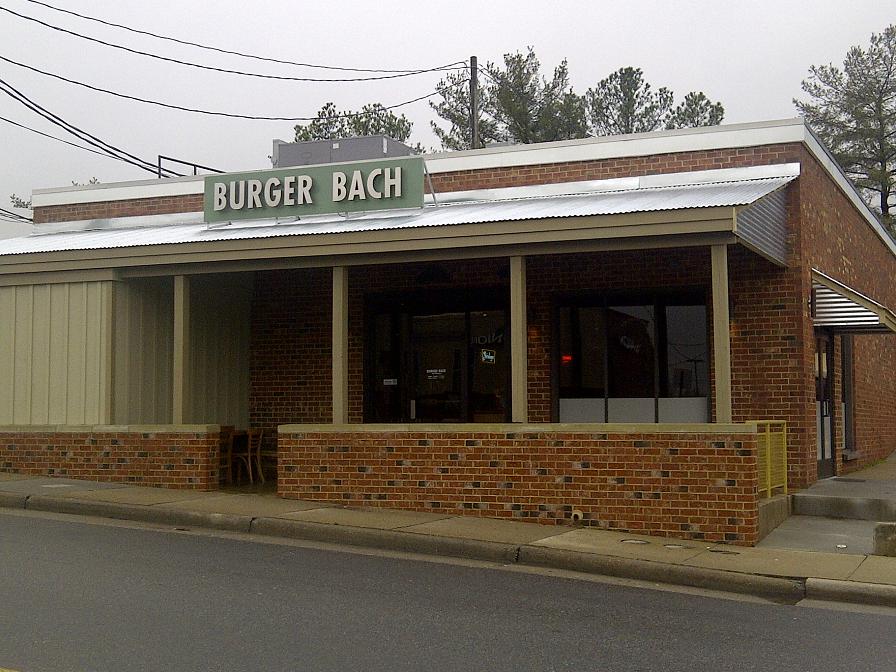 A former Richmond restaurateur has stepped back into the game and brought the taste of New Zealand burgers to Carytown.
Michael Ripp recently opened Burger Bach in the old Ellwood Thompson's Cafe space in Carytown, where he is serving up grass-fed meat shipped from New Zealand.
The restaurant opened Feb. 10 and sells beef, lamb and veggie burgers, chicken sandwiches, salads and fries in the $7 to $19 range. Burger Bach also offers wine and has about 12 craft beers on tap, including three from New Zealand.
Ripp, a Richmond native, hatched the idea for his burger joint after visiting his son, who lived in New Zealand for nine years.
"I used to visit [New Zealand] several times a year," he said. "They raise their cattle naturally, and all of the meat is grass-fed and that made sense to me."
Ripp said the name "bach" (pronounced "batch") is a type of vacation home or beach house in New Zealand and is also short for bachelor pad. He said that, after World War II, baches were made from scrap metal, wood and other used materials and that he wanted to emulate that concept.
"What we wanted to do was [have] a fun place to go and get good food that's good for you at a reasonable price," he said. "A place to get away for the weekend."
Ripp also took up an interest in natural food after having bladder cancer diagnosed three years ago.
"I really learned the importance of healthy food, and the more I focused on my health, the more the idea generated in my mind," he said.
Ripp started looking into launching his concept in Richmond about a year ago. He always had his eye on the former Ellwood's coffee shop, where he had become a regular and befriended owner Rick Hood.
"I was always interested in the space," he said. "Carytown had the right mix. There's plenty of retail and traffic."
Then his wish came true.
The Carytown grocer closed the coffee shop in September to combine it with its market across the street.
With a $200,000 investment, Ripp leased the 1,900-square-foot space at 10 S. Thompson St.
Burger Bach will have some competition from such new joints as Station 2 and BurgerWorks and old-timers like Carytown Burger and Fries. But that's not scaring Ripp.
"We're the only guys doing the grass-fed burgers," he said.
Others have tried their hand in the local burger business.
Meat on the Street, a mobile food cart launched by the owners of Belmont Butchery, latched on to the grass-fed burger concept in April but closed in December.
Then there was the short-lived Boom-Boom Burger, which was in business in Shockoe Bottom for only about five months.
Ripp, 50, does have experience on his side.
He opened and ran three bars in Shockoe Bottom, including Havana '59, City Bar and Chop House and O'Brien's Irish Pub (now Rosie Connolly's). Ripp had to close all three after Hurricane Gaston in 2004. Havana '59 and Rosie Connolly's have reopened under different ownership.
The restaurant business is also in his blood. Ripp's family owns Carytown restaurant Can Can, which has been open for seven years.
Ripp said he was itching to get back to doing what he knows.
"Nothing really else came to mind," he said. "I've wanted to do burgers the last three years."
Burger Bach is only open for dinner now, but Ripp said it will start serving lunch at the end of March. In the next couple of weeks, the menu will also get beefed up with steak, fish and other seafood dishes.
There is seating for about 72 inside, and Ripp plans to add a patio that will seat 16.