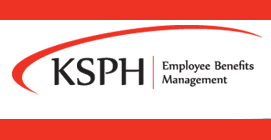 Consolidation among local insurers continued this week as an Innsbrook agency was gobbled up by a bigger firm.
KSPH said Tuesday that it was acquired by White Plains, N.Y.-based Marsh & McLennan Agency. Terms of the deal were not disclosed.
As part of the deal, KSPH, a broker that sells employee benefits insurance such as health and retirement plans, will operate within Rutherfoord, another local agency that was acquired in 2010by Marsh & McLennan. KSPH is the third company to be brought into Rutherfoord since then.
KSPH had $5 million in revenue last year, according to a news release announcing the deal.
Marsh & McLennan is a subsidiary of Marsh, one of the largest insurance brokers in the country.
Sands Anderson advised KSPH on the deal.
Jeff Penny, one of the founding partners of KSPH, would not discuss any specifics of how the deal was structured.
But he said that KSPH's 32 employees would remain and that the company would stay in its Innsbrook office, he said. The KSPH name will also stick around, with an added tagline: a Marsh & McLennan agency.
Joining the MMA fold gives KSPH a bigger capital backing to help it weather a storm the industry sees on the horizon related to federal health-care reform, Penny said.
Plus KSPH can now sell additional services from other agencies within MMA to its customers.
"All of sudden, overnight I get all these resources from other agencies, from Marsh and also from Mercer," Penny said.
The deal shows how small the Richmond insurance world is.
KSPH was founded as Keiter, Slabaugh, Penny and Holme.
Penny, along with local insurance veteran Jim Slabaugh, previously worked together in the 1990s at Slabaugh, Morgan, White & Assoc.
They struck out to form what would become KSPH in 2000 and cut a deal with Keiter, a local accounting firm that had a retirement plan consulting group. Keiter decided to spin off that arm, allowing Sabrina Holme to join Slabaugh and Penny, adding the "K" and the "H" to KSPH.
Keiter retained an ownership interest in the firm.
Slabaugh eventually left KSPH to start nHealth, a high-deductible health insurance underwriter that closed in 2010.
He soon after joined Rutherfoord and arranged a meeting with the company's chairman, Tom Rutherfoord, and partners from KSPH. Rutherfoord was hungry for deals.
"At that time, we weren't up for sale," said Penny, who at 51 is the youngest of KSPH's partners. "But we always listen."
The acquisition is the first of such deals locally in 2012, following a busy 2011.
There were several local insurance M&A deals last year involving the Hilb Group, Venture Specialty Insurance, Tabb, Brockenbrough & Ragland and Bankers Insurance.
The most active company locally in recent months has been the Hilb Group, which made two acquisitions late last year and is still on the hunt with an eight-figure war chest from a private equity group.