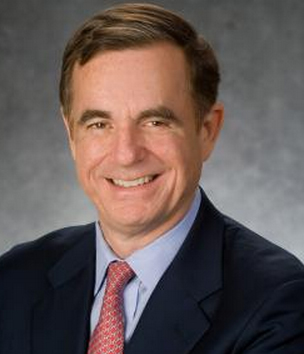 Pay for most of Richmond's top CEOs fell in 2011.
Of the 15 highest-paid CEOs of publicly traded companies headquartered in Richmond, nine saw their total compensation decrease in 2011, reversing a trend from 2010.
BizSense looked at the total pay packages for the heads of local public companies and at each company's net income for the same years.
Total compensation for these CEOs includes base salary, bonuses, stock awards, options awards, non-equity incentives and perks as listed in each company's most recent proxy statement.
Almost across the board, 2011 was a year in which local public CEO pay declined in line with a decrease in company's overall profit. Chief executives who oversaw an increase in profit saw an increase in pay for the most part.
Altria and Dominion, the area's top dogs in terms of profit in 2011, are led by the highest-paid local CEOs.
But even Altria's Michael Szymanczyk and Dominion's Thomas Ferrell (pictured) saw their total pay packages decline during 2011 in line with declines in profits.
Szymanczyk received $11.84 million in total compensation last year, down from $24.06 million in 2010. The company produced $3.39 billion in profit in 2011, down from $3.9 billion. Szymanczyk, 63, will retire this month.
As the head of utility giant Dominion, Farrell received $13.99 million in total compensation last year, down from $16.92 million. Dominion's profit for 2011 was $1.4 billion, down from $2.8 billion.
The decreases come in at time when companies are, by law, instituting "say on pay" voting, which allows shareholders to voice their opinions about executive pay through proxy voting.
Although the votes are non-binding, meaning the companies don't actually have to do anything in response, the connection shows that perhaps at least some of Richmond's biggest companies are listening.
One of the biggest raises among the bunch went to former Brink's CEO Michael Dan. He retired in December, but not before making $10.97 million in total compensation, up more than $4 million. Dan's pay package left the armored car giant in a tiff with an investment research firm.
The lone exception to the trend was MeadWestvaco chief executive John Luke. His $8.98 million pay package last year was down $6 million from 2010. That was despite the company's $258 million in profits, an increase of $152 million compared with 2010.
Besides Szymanczyk and Luke, the biggest drop in total pay went to Michael Fraizer, who until his abrupt resignation last week was chief executive of Genworth Financial.
Fraizer's total pay package for 2011 was $4.29 million, down $2 million from the year before. Genworth's profits for 2011 were $122 million, down $20 million.
Three local CEOs oversaw losses for their companies in 2011.
Media General, parent of the Richmond Times-Dispatch, lost $74.32 million last year. That hole was $50 million bigger than 2010's loss. Media General CEO Marshall Morton received $1.43 million in total pay in 2011, down $550,000.
James River Coal chief executive Peter Socha received $1.71 million in total pay last year, down about $400,000. His company, which executed a big buyout during the year, lost $39.08 million in 2011. That's compared with a $78 million profit the year before.
Star Scientific lost $37.9 million last year, $9 million more than in 2010. Its chief executive Jonnie Williams Jr. received $9.08 million in total compensation, up from $3.95 million, most due to millions in stock options.
Company

CEO

2011 Total Pay

2010 Total Pay

2011 Net Income

2010 Net Income

Dominion
Thomas Farrell II
$13.99M
$16.92M
$1.4B
$2.8B
Altria
Michael Szymanczyk
$11.84M
$24.06M
$3.39B
$3.9B
Brink's
Michael Dan
$10.97M
$6.43M
$74.5M
$57.1M
Star Scientific
Jonnie Williams Sr.
$9.08M
$3.95M
$-37.9M
$-28.28M
MeadWestvaco
John Luke
$8.98M
$14.98M
$246M
$106M
CarMax
Thomas Folliard
$6.47M*
$5.9M
$413.8M
$377.5M
Genworth
Michael Fraizer
$4.29M
$6.93M
$122M
$142M
Owens & Minor
Craig Smith
$4.14M
$3.95M
$115.19M
$110.57M
Universal Corp.
George Freeman III
$3.93M
$3.97M
$156.56M
$168.39M
NewMarket
Thomas Gottwald
$2.16M
$1.76M
$206.9M
$177.1M
Dynex Capital
Thomas Akin
$2.06M
$876,000
$39.81M
$26.41M
Tredegar
Nancy Taylor
$1.79M
$2.82M
$24.85M
$27.02M
James River Coal
Peter Socha
$1.71M
$2.07M
$-39.08M
$78.16M
Media General
Marshall Morton
$1.43M
$1.98M
$-74.32M
$-22.63M
Markel
Alan Kirschner
$672,000
$1.21M
$142M
$267M
*CarMax's figures are for its fiscal year 2012.