Zoom in to explore the area's brew options, or view 2012: Richmond's Year of the Beer in a larger map
With new breweries popping up from Goochland to Manchester, it's safe to say 2012 was Richmond's Year of the Beer.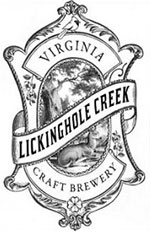 BizSense checked in with some of the region's newest beer (and cider) startups to see how they've progressed since we first reported on them.
Lickinghole Creek Craft Brewery
The Goochland brewery has come a long way since the summer. Founder Sean-Thomas Pumphrey said the county approved plans for a 4,100-square-foot brew house on his family's 221-acre farm. Pumphrey is installing floors and a roof, and he wants to start hauling in equipment early next year. He has also started talking with a handful of distributors and is on the hunt for a head brewmaster. If everything goes according to plan, Lickinghole should be open for business in March.
Midnight Brewery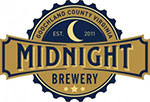 Midnight founder Trae Cairns quit his job in the IT industry in July to focus on brewing. He said it's paid off: Midnight beers are now available in a Henrico restaurant, a Chesterfield restaurant and four Goochland restaurants. He's also increased the volume and number of beers he's producing. Midnight offers five beer varieties, including a Rockville Red and a New Beginning Kolsch. Cairns said that, to help keep up with demand, he might look to expand next year.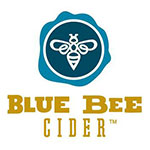 Blue Bee Cider
Richmond's first cider producer has made some major strides since BizSense caught up with owner Courtney Mailey over the summer. The company is in the middle of its crush season, preparing to turn its first batch of apples into hard cider early in 2013. Mailey said they are also producing limited quantities of nonalcoholic juice, which is available at Blue Bee's Manchester tasting room.
Center of the Universe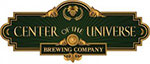 Brothers Chris and Phil Ray opened the doors to Richmond's newest brewery in November. Head brewer Mike Killelea, who in the fall made the move to Center of the Universe from Legend Brewing Company, created five different drafts available across Richmond. On Dec. 10, Center of the Universe brews showed up on a dozen taps in town, from Mekong to Capital Ale House to Buz & Ned's Real Barbeque.
Haxall Brewing Company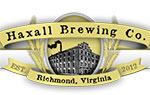 The Shockoe-based brewery has submitted its Tax and Trade Bureau application and is testing a variety of different brews, including a coffee stout and a Belle Isle blonde ale. Haxall is shooting for an early 2013 opening.
Ardent Craft Ale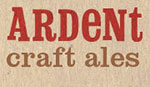 Paul Karns, one of Ardent's three co-founders, said the brewery is looking for someone to show them the money. They're tracking down investors to finance a move from a garage in Church Hill to a more permanent location in Scott's Addition. Karns said that they want to be up and running in 2013 but that there's no set timeline. For now, they're still brewing most Sundays on the corner of Jefferson Avenue and 25th Street.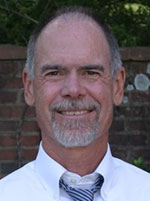 The Beer Guy comes to BizSense
In December, beer expert Lee Graves joined the BizSense team to write a twice-monthly column called "The Brew." Judging from the comment's on Lee's first column, our readers were pretty excited about the addition, and we are, too. Beer enthusiasts, bookmark this link so you never miss an installment of The Brew, and stay tuned to BizSense in 2013 for the latest news from Richmond's breweries, cideries, distilleries and more!