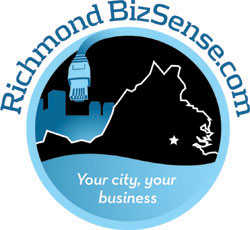 And just like that, Richmond BizSense turns five.
What started with one reporter writing two stories a week in a sparse Fan apartment has grown into a vibrant online local business news operation. We have big plans for 2013, so we wanted to share our resolutions with the most important members of the BizSense family: our readers.
We resolve to work even harder to sniff out the neatest startups and the hardest-hitting business news in Richmond.
We resolve to pursue more in-depth stories and to offer more detailed coverage of disputes and lawsuits. To get a feel for what we aspire to, check out this great story about the Eagle Companies.
We resolve to upgrade our already popular data sections. For example, the Foreclosures section doesn't let you search for foreclosures by Zip code. We want to change that.
We resolve to offer an even better canvas for local advertisers to reach our sought-after audience. For example, our premium ad slot, where you might have seen the University of Richmond's Robins School of Business and M&T Bank getting their messages across, is getting an upgrade. (Advertising industry readers: We always appreciate your feedback on ways to make our advertising even more effective for your clients. Email us at [email protected].)
We resolve to upgrade the designs for our weekly data sections, such as Breaking Ground (building permits) and The R&D Department (patents), to benefit both users and sponsors of those sections.
We resolve to launch new digital products that will help readers save time and stay ahead in a competitive marketplace.
Finally, we resolve to continue and expand our line of events. Our 2012 Kitchen Confidential event sold out, with more than 200 attendees. (Stay tuned to BizSense for information about tickets to Kitchen Confidential 2013.) Other events will be announced throughout the year and will highlight a variety of industries that our readers want to know more about.
That's a peek at our year ahead, and we've got plenty of other initiatives underway to support our core mission: offering the best local business news and information in Richmond. As always, write to us if you have any suggestions, and remember: It's your city, so it's your business.