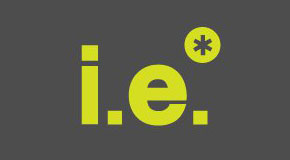 In two weeks, one local startup will be $10,000 richer.
The 14 finalists for the second annual i.e.* Start-Up Competition were announced last week by the Greater Richmond Chamber of Commerce. They represent business ideas related to a variety of subjects, including bikes, food, retail operations and clay sculptures of pets.
Judges and online voters narrowed the field of contestants down from 105.
On April 16, the finalists will pitch their business ideas to a panel of entrepreneurs at Richmond CenterStage. One winner will walk away with $10,000 in seed money, six months of free office space and $3,500 worth of IT support.
Any Richmond-based startup less than one year old was eligible to compete. Contestants also have to be willing to headquarter their business in the Greater Richmond area.
This year's finalists are:
Boho Cycle Studio, a fitness studio that focuses on indoor cycling
CycleStay, a high-tech bike lock that can send an alarm if there's a security breach
Dragon Grips, a pair of heated bike handlebar grips powered by pedaling
HourWise, an app that tracks and stores information about contractors
LiveSeed, a website that lets different kinds of artists showcase their work
Love This, a mobile shop that sells environmentally friendly and socially conscious products
Richmond Autism Connection, a group that connects people with autism to employment opportunities
Richmond Food Cooperative, a member owned grocery store looking for space in Scott's Addition
RVA Farms, an urban farm that will sell fresh fruits and vegetables to those who lack easy access to produce
Sir Bentley Art, a company that sculpts clay models of customer's pets
Speakeasy, a mobile app that provides restaurant and business owners with real-time feedback
The Storytellers Channel, which offers six-week workshops to people who want to learn more about storytelling
Success Without Limitations Inc., a group that helps college graduates find jobs
Tumbleweed, an online clothing shop for male toddlers

Tumblr is the main sponsor of the event, and Cherry Bekaert furnished the $10,000 prize. First Capital Bank will also provide $2,500 for a people's choice award. The free office space is offered by New Richmond Ventures, a downtown incubator founded by local businessmen Jim Ukrop, Bob Mooney, Ted Chandler and others.
Last year's inaugural contest started out with more than 140 entries.
Online crowd funding platform InLieu took home the top prize in 2012. After getting a cease-and-desist letter from Vermont-based InLu, the startup has had to change its name and tweak its concept, according to a report in the Richmond Times-Dispatch.
Other finalists from last year's contest, including Bonfire Funds, SEElogix, Little House Green Grocery and Shockoe Denim, are still going strong in Richmond.