2016 was a busy year in business, but Richmonders still found plenty of time for some downtime.
This year, BizSense started telling the stories of the personal pastimes and pursuits that keep Richmond's businesspeople going when they're out of the office.
From figure skating and curling on the ice to racecar driving and auto collecting, the first year of our ongoing "Downtime" series captured some unique and unusual stories – tales of individual accomplishment, different takes on teambuilding, and interests ranging from mountain climbing and skydiving to pole vaulting and painting – even opera singing.
Take a look back at the people and personalities we profiled in our first year of Downtime. Look for more stories to be told in the New Year and if you or someone you know fits the bill with quirky pastimes or adventure-filled weekends, please drop us a line: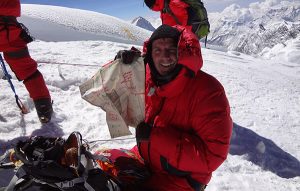 The 50-year-old head of enforcement for the Virginia Department of Environmental Quality was eyeing Antarctica when we talked with him in January, aiming for the 16,050-foot summit at Mount Vinson – the last peak he had left to climb before he could check off the highest summits in each of the seven continents.
"Every day is about just managing risk," he said.
---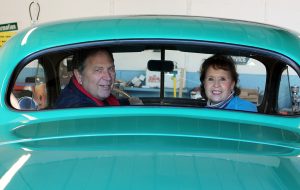 The longtime Lakeside residents and landlords have a stockpile of vintage cars they store in garages behind some of the many buildings they own, including the old Esso station on Lakeside Avenue, where they display their antique autos.
"We want to invest in and give back to the community where we live, and the Esso station and displays are the centerpiece of Lakeside Towne Center," Peter Francisco said.
---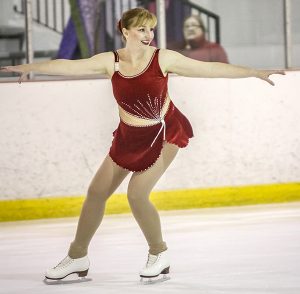 The president and CEO of Castle Thunder Consulting in Glen Allen spends her days advising and coaching businesses in finance healthcare, retail, construction, manufacturing, IT and other industries. Most of her other waking hours are spent on the ice following her love of competitive figure skating, bumps and bruises be damned.
"The best part is when you're out there alone before the music begins," Edwards told us in February. "I know that what I do there is all mine."
---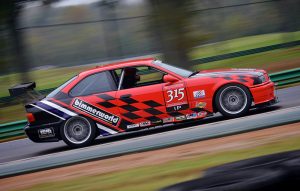 The Christian & Barton attorney spends hours planning race strategy, streamlining his BMW M3 and whipping around race tracks at more than 160 mph. What does he get for winning? "The smallest sticker you've ever seen to put on your car," he said.
He's also found a way for his hobby to complement his professional life. "I've met a lot of professional drivers and have been asked to help them. I've also represented race tracks from Virginia to California.
---
It was furniture and upholstery that brought the owner and founder of U-Fab to Richmond, but it was Richmond, surprisingly, that brought him back to his favorite sport: curling.
"People say it's chess combined with shuffleboard," Hamilton told us in May. "It's a lot about the people; it's the camaraderie. But for the actual game, it's a great game of strategy."
---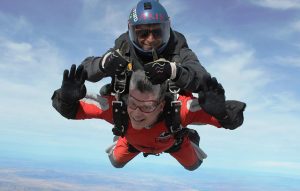 The president of downtown-based surveying firm Nyfeler Associates said he's found the most success from project proposals he's written from remote and exotic locales he's vacationed at with his family, like Santorini, Greece and Telluride, Colorado.
"It seems like sometimes when I'm on vacation, that's when we get good opportunities to write good proposals," Nyfeler said in June. "And then we win them."
---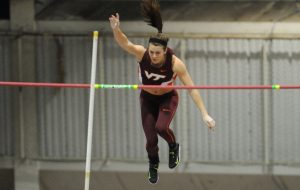 The former Richmond high school pole-vaulting standout, state record-setter and cancer survivor is setting her sights on the next summer games in Tokyo – and figuring out a financial game plan to get there in four years.
"I can't just go to the training room anymore and get it. It's coming out of my own pocket. So I've been learning that this year," the William & Mary grad told us in August. "It's like, 'Okay, where do I really need to invest and what can I do on my own?'"
---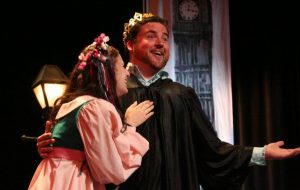 The 30-year-old relationship manager for Equity Concepts twilights as an opera singer, recently appearing in Capitol Opera Richmond's production of the Filipino opera "Noli Me Tangere," performed at the Henrico Theatre.
"The interpersonal skills are huge," Peak told us in October. "I mean, you've got to deal with some big personalities in opera. And that's coming from one of them."
---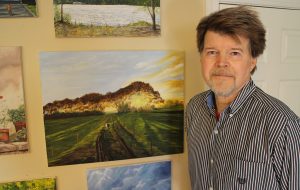 The Henrico County resident had been enjoying his project development job with Southern Air, a regional design-build, mechanical and electrical contractor. But Short, 65, entered an early retirement to pursue his newfound hobby – oil painting – as a business.
"I loved the company, loved the people, and I planned to work there for a while. And then this art thing came along," Short told us in December. "My downtime became full-time."