A local screen printing and web design firm is sliding into a downtown storefront.
Navy Hill Co. has signed a lease for 201 N. Second St., a 900-square-foot space in Monroe Ward. The space is the first brick-and-mortar presence for the company, which has been screen printing at Studio Two Three, a nonprofit artist workspace in Scott's Addition.
Nikko Dennis started Navy Hill Co. two years ago. The VCU grad said he is buying all the screen printing equipment he'll need to bring production in house.
"This space solidifies us, makes us established in town," Dennis said.
Navy Hill Co. has already carved out its niche market in Richmond. Dennis said he's been screen printing for clients such as the Richmond Elite basketball team, Life Church RVA and several VCU student organizations.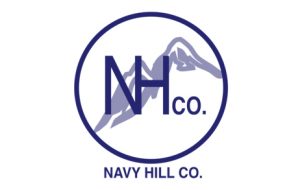 The two-person firm also designs and builds websites. Dennis said those services also will be based at the Second Street location.
The property is managed by Tony Rolando of Pollard & Bagby. Les Grande Chapeaux, a women's hat retailer, occupied the space for over 15 years before closing late last year.
Navy Hill Co. is privately funded. Earl Mack, a local artist and muralist, serves as Navy Hill's creative director and studio manager. Dennis serves as CEO.
Dennis also plans to open the location on April 7 for the month's First Fridays event.
Navy Hill is dropping into an area of the city that's been fertile for small businesses. The stretch along Broad Street from Belvidere to the Richmond Coliseum recently has been attractive to restaurants, retailers and developers, with 68 Home being the most recent retailer to move in.