Note: This story has been revised from its original version to clarify that the transaction is in process and has not closed.
A local sports apparel retailer is looking to dress up a piece of Northside.
Savage Apparel Co. is in the process of purchasing a 2,200-square-foot space at 126 W. Brookland Park Blvd. The custom athletic apparel company hopes to open by late May, said founder and president Todd Curran.
Sara Williamson of Colliers International is representing Curran in the transaction, which Curran said is set to close in a week or two. He did not say how much he is paying for the property.
Curran started Savage Apparel in 2009, initially targeting intramural and recreational ultimate frisbee teams who needed team jerseys. Originally based out of Charleston, South Carolina, Curran moved the company to Richmond in 2015. It operates out of Createspace, a coworking space near Battery Park.
The company offers screen printing, embroidery and sublimation – a type of printing designed for polyester. It has made gear for teams across the U.S., Canada and Europe.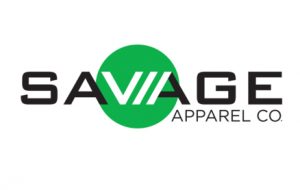 Savage Apparel applies its designs to garments it orders from factories in Canada and overseas. Curran said he aims to make the Brookland Park location the company's home base for production, retail and administration.
Curran said the company has been able to grow largely by targeting niche markets. After realizing there aren't enough ultimate frisbee teams to sustain his business, Curran began seeking other non-traditional sports like disc golf, kickball, dodgeball and Quidditch, as well as nonprofits, businesses and events.
"Any sport whose players wear a T-shirt is who we go after now," Curran said.
Curran co-owns the business with his brother Daniel and Dan Lee, who serve as vice presidents of sales and of production, respectively. Savage Apparel employs 15 people.
Brookland Park Boulevard has grown in intrigue for a growing number of retailers and developers. For Curran, opening in that area keeps him close to home, as he lives in the neighborhood and used to serve as president of the Battery Park Civic Association.
"Living there, I've been seeing the potential of what it can become, and what it is now. One of my personal goals as president of the civic association was to see Brookland Park build up," Curran said.
Curran said he received incentives from the City of Richmond to locate his business in the area. He did not disclose how much he's investing in the new shop.
Savage Apparel isn't the only custom clothier preparing to open in Richmond this spring. Across town in Monroe Ward, Navy Hill Co. is set to open in April.