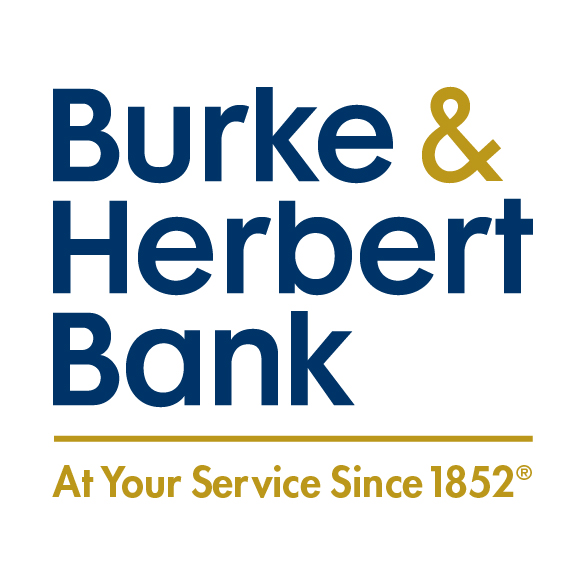 There's a new competitor in the local banking market.
Burke & Herbert Bank, a $3.5 billion institution based in Alexandria, has formally expanded into the Richmond area for the first time in its nearly 170-year history.
It launched with boots on the ground in recent weeks after luring over a group of seasoned local bankers. It's starting with an initial focus on commercial banking, led by Seth Feibelman, who joined the bank last month after 10 years at Wells Fargo and will serve as commercial market executive.
David Boyle, Burke & Herbert's president and CEO, said the move into Richmond is part of a continued expansion beyond the bank's home market of Northern Virginia, where it has been focused since its founding in 1852.
That process began last year with an initial push southward.
"Burke & Herbert needs some geographic diversification, so we went to Fredericksburg a little over a year ago," Boyle said, adding that it also has since expanded into the Loudoun area. "That turned out exceptionally well and far exceeded our expectations."
As it pondered Richmond, the group the bank hired in Fredericksburg recommended some talent it should try to recruit in the region to be able to hit the ground running.
"Our model is to go to market with bankers already in the market. We're not going to parachute bankers into a market," Boyle said. "We've been successful hiring a couple of those folks thus far and we have aspirations to hire several more."
Joining Feibelman is Ray Cilimberg, a 30-year industry veteran who's had stints at First Capital Bank, South State Bank and First Citizens Bank.
Also on the team is Arnold Blackmon, another veteran of the market who joined Burke & Herbert in 2020 but had been commuting to Northern Virginia. He'll now also be focused on building business in Richmond.
"It was a unique opportunity that came my way," said Feibelman, a Richmond native and graduate of Freeman High School and Washington & Lee University. "Over the years there are always lots of banks calling you to come work for them but not every day do you have the opportunity to expand to a new market and start something from scratch."
Feibelman said the initial group will look to win business from commercial clients in real estate, manufacturing, distributions, construction, the nonprofit sector, as well as medical, legal and transportation firms.
"We feel there's a great opportunity for a bank our size to come into the Richmond market," Feibelman said.
Boyle said the bank will look to hire three additional commercial bankers to start and is on the hunt for a 4,000-5,000-square-foot office space for that initial group. Then it will begin to plot out a retail branch expansion.
"We suspect that's probably four or five retail offices over the course of the next 36 months," he said. "We think Richmond is a market that still values that type of banking."
For branch space it's open to 1,500-square-foot in-line storefronts up to 3,000-square-foot standalone buildings. The bank has around 20 branches around Northern Virginia.
Boyle, a former PNC banker, said Burke & Herbert will continue to expand, with Hampton Roads likely next on its radar. He said the bank has never done an acquisition and it will continue to focus on growth by adding talent, rather than buying its way into new markets.
Burke & Herbert is billed as the oldest bank in Virginia and oldest continuously operating bank in the Washington, D.C. area.
"We're an almost 170-year-old company that was founded on literally a handshake partnership between the Herbert family and the Burke family. They were merchants in Alexandria," Boyle said.
Two fifth generation members of the Burke family are still on the closely held bank's board of directors.
Feibelman said that longevity also was a selling point for making the move.
"It's had the same name for 170 years, which is pretty unique in our industry," Feibelman said.
Burke & Herbert is the latest out-of-town bank to make a play in the Richmond market, which remains highly competitive despite consolidation eliminating some of the locally-based brands.
In recent years large national banks such as Chase Bank and smaller banks from elsewhere in Virginia have looked to Richmond as an area for growth.