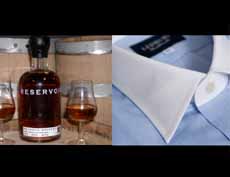 If you want to keep it local this holiday shopping season, look no further. BizSense has compiled a list of items made by Richmond companies suited for the (business)man in your life. And if you happen to be a man, consider this a guide of awesome stuff for you to splurge on for yourself. Or you could subtly email it to a family member.
Whatever the case, here is your chance to support local business, spread some cheer and catch up on some classic BizSense articles.?
(Look below the slideshow for full descriptions and shopping links.)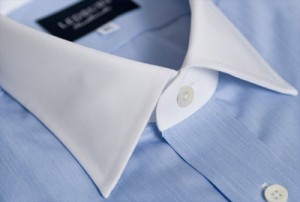 The Blue Thin Stripe with Watson Collar by Ledbury, $125
Although the fabric is woven in Italy, the shirts are designed in Richmond. Virginia boys Paul Watson and Paul Trible met while MBA students at Oxford University. They were destined for jobs in the financial industry, but then the bubble burst. So they launched their own company, designing and selling men's dress shirts online from their studio in Shockoe Slip.  They have several shirts to choose from, and with the Blue Thin Stripe, you'll look every bit like Gordon Gekko, circa 1987.
Previously on BizSense: Monday Q&A: The $120 shirt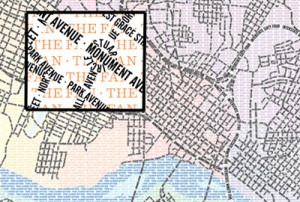 Richmond Type Map by studioSavvy, $40
Richmond graphic designer Carrie Fleck spent more than 100 hours creating this elegant map of the city. The 19″ x 25″ print will add a touch of class and creativity to the office or home. Better get it quick, though — there are only 250 copies printed for the initial run.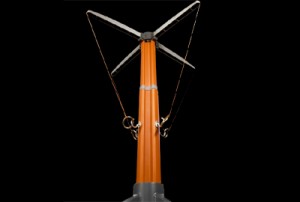 Hookum by 5Mississippi, $39.99
Asset manager-turned-game designer Clay Hilbert invented Hookum, a tabletop take on the Bimini ring game popular in the Caribeean. The simple objective, to swing a suspended ring onto a hook, makes for intense competition and lots of variations. (Can you say "drinking game"?) You can order online, and it is available locally at the Toy Center on Patterson Avenue.
Previously on BizSense: Richmond game company hits the bull's-eye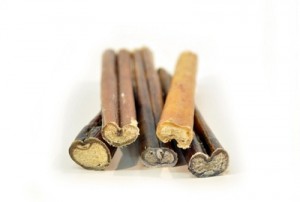 Bully Sticks from Best Bully Sticks, $22.80 for 25 six-inch sticks
After Avrum Elmakis noticed how much money his wife was spending on natural treats for their two pugs, he decided to get into the business for himself. Elmakis launched BestBullySticks.com and sells treats to thousands of regular customers from a warehouse near Virginia Commonwealth University. The six-inch bully stick is made from 100 percent free-range, grass-fed Brazilian cattle.
Previously on BizSense: Working like a dog: Richmond startup shows off tricks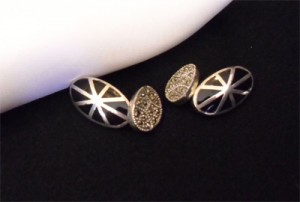 Vintage cuff links from Leviner & Wood Custom Tailors, $52-$95
Leviner & Wood, a men's tailor on Monument Avenue, has unveiled a collection of vintage cuff links called Links to the Past just in time for the holidays. Available in a wide range of styles to suit discerning tastes, each pair comes with its own unique history.
Previously on BizSense: Dress like it's 1899
Reservoir Distillery Bourbon Whiskey, $42
Craft beer is so last year. Enter Richmond's own craft distillery, Reservoir Distillery, where they're making three types of whiskey. Each batch is handmade and aged in Arkansas oak barrels. The final product is exceptionally smooth and flavorful and is available at several ABC stores in Richmond. They also make rye and wheat varieties. Perfect for the bourbon connoisseur in your life, or go all "Mad Men" and get a bottle for the whole office to share.
Previously on BizSense: Whiskey startup goes down smooth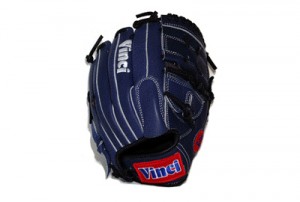 Vinci Pro Baseball Glove, $119-$249
This local baseball glove company has been slowly breaking into the Major Leagues, so why not join in the game? With a mind-blowing range of colors, styles and sizes, there are plenty to choose from. They even have high quality softball gloves.
Previously on BizSense: Local glove company swings into the majors
Cruz Tablet 301 by Velocity Micro, $249
The local computer maker is known for its high performance desktop machines. But that didn't stop them from jumping into the tablet computer segment. The Cruz Tablet 301 runs on the Android operating system, and users can enjoy books, games, video, pictures and web browsing. Plus it has some things that the iPad doesn't, such as a USB port and an SD card slot. And at half the price of the iPad's cheapest model, you could always buy two.
Previously on BizSense: Velocity Micro gets its hand on a new niche
Al Harris is a BizSense reporter. Please send news tips or holiday gifts to [email protected]