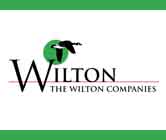 The battle for control of one of Richmond's largest real estate companies isn't over.
An agreement that would have paved the way for Hank Wilton to sell his shares and bow out of the Wilton Companies was rejected by a federal bankruptcy judge Wednesday at a heated hearing following an objection made by one of his creditors.
Wilton, aiming to work his way out of personal bankruptcy, had agreed to sell his remaining stake in the Wilton Companies for $1.47 million, or $630.91 a share, to Mountain Investments LLC, a group headed by Rich Johnson and Rodney Poole. Johnson and Pool are also officers and major shareholders of the Wilton Companies.
But the deal didn't sit well with First Capital Bank.
"There is a battle for this company being waged, and this court is the battleground," said Christopher Perkins, an attorney with LeClairRyan who is representing the bank.
Perkins on Sunday filed a strongly worded objection to the agreement, in which he argued that the deal between Wilton and Mountain adversely affects the share prices of the Wilton Companies, of which First Capital holds 3,049 shares as collateral for a $3.5 million loan made to Wilton in 2007.
Several other banks, including Wells Fargo, Paragon and Bank of Hampton Roads, are also creditors in Wilton's bankruptcy case, which was filed last September.
Wilton agreed to sell his remaining shares in the Wilton Companies after Mountain acquired a $6 million debt against him for the price of $3.4 million. That purchased note carried with it the ability to force his wife into bankruptcy as well as take possession of Wiltons' house.
Per the agreement, the debt would be forgiven if Wilton agreed to step down from the Wilton Companies board and sell the voting shares still in his possession.
The proceeds from Wilton's sale of his shares would go toward paying his unsecured creditors.
In Perkins's objection, he asserts that the proposed agreement is a deal between insiders of the company and fails to maximize the value that could be obtained from a sale, which is an established requirement by the debtor in bankruptcy law.
Wilton's attorney, Robert Canfield, requested that the deal be approved as it is the only one that has been offered.
"From Mr. Wilton's standpoint, he doesn't care who buys it as long as it is for the highest price," Canfield said. "We'd sell to the devil incarnate if he walked in right now with his checkbook."
Loc Pfeiffer, an attorney from Kutak Rock who represents Mountain, defended the deal and questioned First Capital Bank's motives during the hearing.
"We made an offer and [First Capital Bank] didn't like the price, and now they want to drag us through the mud," Pfeiffer said. "The price is what the price is.
"We didn't lowball anybody. We gave $630.91 a share. We could have given him $500 a share and he wouldn't blink at that."
Pfeiffer then went on to claim that First Capital Bank was filing the objection at the behest of Sam and Bryan Kornblau, who are major shareholders in the Wilton Companies and hold seats on its board of directors.
The Kornblaus' attorney is Buddy Allen, who works with Perkins at LeClairRyan.
"There are only two dots to connect," Pfeiffer said, "because the same firm that represents the bank represents the Kornblaus."
"The Kornblaus do not have standing and are using the bank to file an objection."
Perkins denied this.
"Yes, Buddy Allen does represent the Kornblaus, but we have separate duties and separate clients," Perkins said.
Later in the hearing, Rodney Poole, who serves as senior vice president and general counsel of the Wilton Companies and is also an investor and principal of Mountain, was asked to testify.
During his testimony, Poole explained the causes of Wilton's bankruptcy and the origins of Mountain.
"In early 2009, Wilton made it known to the board of directors and key shareholders that he was in financial trouble and would like to market the shares for sale to have liquidity to survive the downturn," Poole said.
Poole said the Wilton Companies was not in a position to buy the shares, and Wilton spent the next several months trying to find a buyer. Poole testified that developer Tommy Pruitt and Markel were among those courted, but a deal was never struck.
After unsuccessfully trying to sell his shares, Wilton filed for bankruptcy.
Poole said that Mountain Investments formed when it came known that Bank of Hampton Roads was planning to sell shares Wilton had pledged to it as collateral.
"The Bank of Hampton Roads was considering a sale on the open market to unknown parties," Poole said. "We thought it was prudent not to let this happen."
Poole said that the Wilton Companies was not in a position to buy this note, either. So Rich Johnson proceeded to put together a group of investors to provide the financing in cash.
Poole denied that they were using the note as leverage to force Wilton's hand.
"In my own opinion, there is every reason that Hank wants to vote for this. It is in his own economic interest to do this, and it is in the economic interest of his wife to do this," Poole said.
Wilton testified briefly.
"In a perfect situation, I would like to keep my shares and stay on the board, but it doesn't look like I have that opportunity," Wilton said.
After about two hours of deliberations, Judge Kevin Huennekens made his ruling, agreeing with the arguments laid out in Perkins's objection.
"The transaction has to be held to a higher level of scrutiny," Huennekens said.
"The court finds no fault with Mountain, or Mr. Poole and Mr. Johnson, but the court has to look at it from the point of view of the estate."
The judge ordered that a decision on the deal be delayed until after the case is converted to a Chapter 7 liquidation sale next week.
Then it will be up to the Chapter 7 trustee to vet the deal, who could ultimately decide to order that the shares be sold at auction if he believes that will fetch a higher price.
It is unclear whether the Mountain deal will remain on the table.
"If we don't do the sale today, are the dynamics going to be the same? I don't think so," Pfeiffer said.