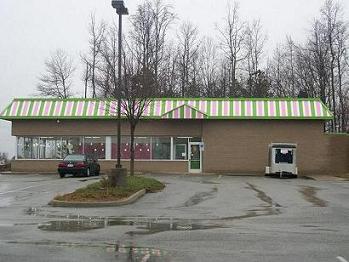 Now is no time to become lactose intolerant.
Yapple Yogurt, a Pennsylvania-based chain which is planning to open up its first location in Carytown next to Sweet Frog, will open a location at The Shops at Willow Lawn, according to its Facebook page.
(Andy Lin and Scott Yu, Yapple founders talked with BizSense in September about bringing their frozen yogurt business to the area.)
Also on the fro-yo front, a Sweet Frog is in the works at Sliding Hill Road in Ashland in the old Waffle House location next to the Sheetz.
The chain has more than 50 locations across Virginia, Florida, North Carolina, South Carolina and Lousiana.
Beriberry, a Chesterfield frozen yogurt shop is also new on the scene.
And Zinga Frozen Yogurt also recently leased about 2,000 square feet in the Shops at Willow Lawn in Henrico County.
Read more:
Yogurt chain leapfrogs the competition