Creativity in work, and in working from home, was a necessity in 2020, as the pandemic required Richmond's businesspeople to think outside the box not only in their nine-to-fives but also off the clock.
Some inspiring stories played out as a result, from a local media buyer and married mother of three fulfilling her goal of crossing the finish line in the Richmond Marathon, to wife-and-husband architects using their extra time at home to restore their vintage Airstream.
But creativity was on display even before the pandemic, such as with Daniel Jones, aka Nickelus F, rapping his way into a copywriting gig, and Derek Smith, an art director at The Martin Agency, putting what he learned on the football field to work in advertising.
Here's a look back at some of the personalities who inspired us this year. Such stories will continue to be told in 2021, so if you or someone you know fits the bill for our Downtime series or Creative Q&As, drop a line to reporter Jonathan Spiers at [email protected]. For previous installments in each series, click here and here.
————————————————————————-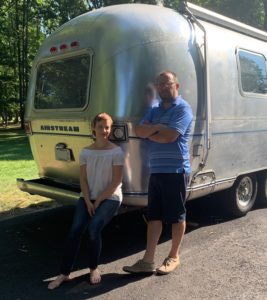 Heather Grutzius and John White – vintage Airstream restorers
It took a global pandemic for the local couple behind Scott's Addition-based 510 Architects to do what they've been trying to do for years: restore their '73 Airstream. Being homebound meant they finally had the time to commit themselves to the project, which also served as a welcome distraction.
"As business owners, we're stressed – from the PPP stuff, to clients aren't calling you as much – so it's been a nice after-work distraction where we're focusing on something that's fun, versus sitting around being like, 'What's going to happen tomorrow?'" White said. "It wasn't a great time, but we're hoping to bring something good out of it."
—————————————————————————-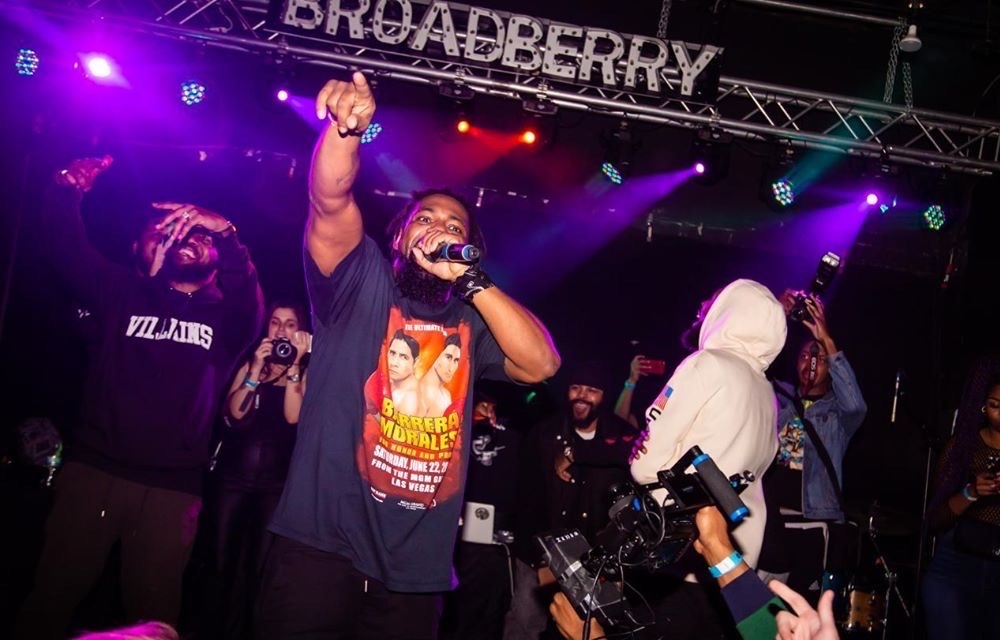 Daniel Jones – copywriter rapper
By day, he's Daniel Jones, copywriter at The King Agency. By night, he's Nickelus F, Richmond rapper. His way with words and knack for rhymes led Jones to a career in advertising, returning to school at age 30 to enroll in VCU's undergraduate program and landing a gig with the Fan-based ad shop.
"I like the different tasks and challenges that we're posed with, and also the deliberate thinking and planning and mood-making," he said of his agency work. "The attention to nuance behind every word that's required in advertising has helped me musically as well."

——————————————————————————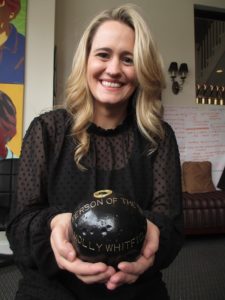 Molly Whitfield – Ad Person of the Year
The president and COO of Madison+Main had been working remotely for eight years before the pandemic caused the rest of the world to follow her lead. Named the ad firm's president just as the pandemic arrived, Whitfield received further recognition when she was announced as Richmond's Ad Person of the Year.
"At the beginning of the year, I gave this great presentation to the team of all these things we're going to do this year, and then COVID happened and it was like, 'OK, we're going to roll with this,'" Whitfield told us this fall. "I had a lot of goals I had to shift this year, but I think we all have."
——————————————————————————-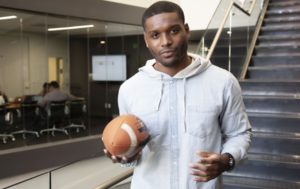 Derek Smith – advertising football recruit
An art director at The Martin Agency, Smith played ball at the University of Memphis – including two seasons under Justin Fuente, now the head coach at Virginia Tech – before his NFL hopes were cut short due to injuries. Along the way, he picked up a bachelor's degree in advertising, which has brought his football past full circle.
"With my sports background, this seemed like a good fit," Smith told us of his work for sports-bar chain Buffalo Wild Wings. "For me, I was always sports-minded, but I wasn't really engulfed in sports as far as watching it. Playing it, you have a different outlook. I always felt like if I had the right opportunity to do a sports-related brief or campaign that I would kill it."
———————————————————————————-
Angela Parrish – marathon finisher
The local media buyer and married mother of three finally fulfilled her goal of running, and completing, the 26.2-mile Richmond Marathon this year, effectively finishing what she had started in 2002, when she was preparing for the race as part of event organizer Sports Backers' original Marathon Training Team.
"When 2020 approached, I felt now is as good a time as any," Parrish told us in November. "Ironically, I thought 2020 had a lucky ring to it: 'It's 2020, it's the start of a new decade.' Little did I know a pandemic was lurking around the corner."