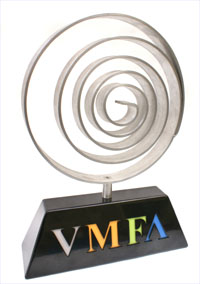 The Virginia Museum of Fine Arts has announced its list of semi-finalists for its sixth annual Muse awards.
The awards honor exceptional creativity in business and the winners will be announced at an event at the newly renovated museum on June 16. A panel of judges will select nine winners, with one being recognized as Top Muse.
Below is a list of the semi-finalists. Several of the businesses have been featured on BizSense before, click on the links below to see them again.
Alchemy LLC
Barber Martin Agency
Big River
The Extra Gear
Floricane
Green Modern Kits.com
Grow Up With Books
Gunther's Gourmet Groceries LLC
Health Diagnostic Laboratory, Inc.
Helping Hands Affordable Veterinary Surgery and Dental Care
La Flor De Mayo
Madison+Main
The Pediatric Connection
Snagajob
Last year's winner was TecAccess, a firm that consults companies on improving access to technology for people with disabilities.
For more on the Muse Awards, visit their website here.