A 20-year working relationship between the heads of two of Richmond's biggest players in commercial real estate has led a local construction company to dip its toes into development.
Hourigan Construction recently launched Hourigan Development, a commercial real estate development and consulting company led by CEO Mark Hourigan and President Joseph Marchetti III.
Marchetti is the son of CBRE | Richmond managing director Joe Marchetti Jr., who Hourigan has worked with on various projects over two decades. Marchetti III was previously an assistant vice president at CBRE before joining Hourigan at the start of September.
Hourigan, whose construction company's portfolio includes Stone Brewing's facility in Fulton and forthcoming restaurant and beer garden, UR's recently completed Queally Center and a new academic building at Richmond's New Community School, described the transition into development as a logical next step. He said his history with Marchetti's dad made it a natural fit when the younger Marchetti sought to move from the commercial brokerage side to the development side.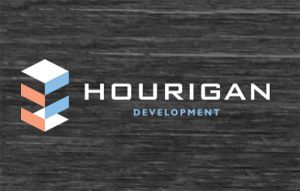 "It's kind of a natural extension of what we already do with these partnerships," Hourigan said, describing his and Marchetti's mix of experience as a unique combination. "We've been able to trade off of both of our reputations in the marketplace, and Joseph is out actively looking for opportunities that make sense."
The new company will focus on several areas of development, including mixed-use, multifamily, industrial, office and urban infill, which Hourigan said would be a priority in particular.
Hourigan and Marchetti said they hadn't publicly announced the new company before now because they wanted to secure their first development deals before they did so. They said several deals are in the works but wouldn't comment on them before they are completed. They anticipate being able to announce their first deals in the first quarter of next year, Hourigan said.
"We are in a lot of conversations right now and do have some things that look like they could become good development deals," he said, adding that the company has been well-received since soft-launching in September.
"The reception has been very positive from people we know who are wanting to get a deal done, from the private and public sectors who want to do business, and we're excited," Hourigan said. "We wanted to soft-start things on purpose."
Marchetti's background includes stints at BB&T and Grandbridge Real Estate Capital, where he worked in commercial mortgage banking. A UVA grad, he joined CBRE in 2010, at a time he described as a challenging real estate market in the wake of the national economic downturn.
"Starting out in those tough times definitely affects your perspective. You understand the downside to risk that is different from people who got into the industry when things were booming," Marchetti said.
Prior to joining Hourigan, Marchetti got a taste of the development business when he was involved in the purchase of Broadway Apartments, a 27-unit building at 312 E. Broad St. that changed hands in February for $3.5 million. Marchetti said those units are being retrofitted and brought to market. On the brokerage side, he was involved in the sale of Gateway Centre II, a 75,000-square-foot office building in Chesterfield County that sold last year, also for $3.5 million.
Marchetti said his goals for Hourigan Development are in line with most developers.
"At the end of the day, it's what every developer wants: to see they're doing successful deals that have a community impact around them," he said.
The new company will operate out of Hourigan Construction's downtown office at 411 E. Franklin St., where the construction company set up its headquarters last year after moving from an office in Henrico County.