Last year, BizSense compiled two holiday gift guides for last-minute shoppers frantically scouring the malls for the perfect present for the business man or woman in their life.  This year we've combined them with a few gadgets and other  products from local companies RBS has written about this year.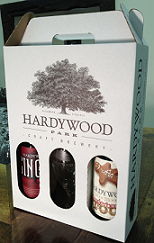 Now that Hardywood Park Craft Brewery has been brewing up its own beers for the past few months, a gift certificate to their tasting room or a gift box of a few of their winter beers would be a nice treat for beer lovers.
The gift set includes a bottle of their flagship beer, the Hardywood Singel, the Gingerbread Stout and a glass. $20.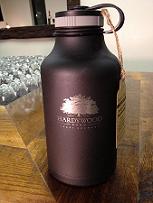 Growler: 64 oz. stainless growler that keeps beer cold for 24 hours and carbonated for a week. $45.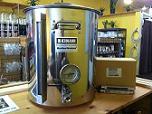 For the beer lover that likes to concoct their own recipes: A beer or wine kit from Original Gravity. $80 to $129.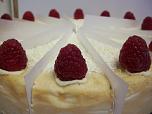 No more getting stuck with the dreaded fruit cake this holiday. Pick up a slice or a whole cheesecake from Cheesecake Heaven, a new walk-up cheesecake shop at Three Chopt Road. $4/slice. $10-40/cake.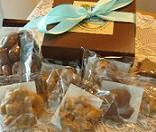 Keeping with the dessert theme, Pecan Jacks, a candy and nut shop, is only open at Stony Point Mall through December, so go grab a box or two to feed that sweet tooth. $10 to $48.
All of the eggnog, sugar cookies and candy over the holiday could add a few extra pounds or two … or five. With all of the niche fitness studios popping up across town, the thought of working out won't seem as daunting as it used to. Here are a few to check out:
Local Barre is a fitness studio that offers exercise classes incorporating Pilates, ballet and yoga. Packages range from $35 to $1,200.
Hot House Yoga offers classes in a room that's 98 to 105 degrees in the Westpark shopping center on West Broad Street. Because aren't we sick of stretching in a normal temperature environment? $18 to drop in. $29-99 for memberships.
Richmond Kettlebell Club: A few swings of this cast-iron weight, and your arms will be toned up and and your waist will be trimmed down. Classes are $80/month.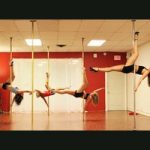 For the business woman looking to let loose this holiday, there's Studio X, an exotic fitness studio on West Broad Street. The studio offers pole dancing, belly dancing and zumba classes. $35.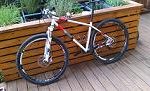 For the business men or women who doubles as a daredevil in their free time: A custom-built mountain bike from Stijl (Tektonics Design Group). $1,750 to $1,950.
Pimp your favorite car-fanatic's ride with some racing stripes or new rims at Richmond Custom Cars in Short Pump. Packages range from 8,450 to $14,000.

For the cocktail lover, try Keep It Simple Syrup. A spearmint-infused syrup to add to a mojito, tea or coffee.  Available in local ABC stores this week. $13.50.