The brewery boom didn't slow down after Richmond's 2012 year of beer. Three breweries opened this year in the Richmond area, and at least three more on the way for 2014. Enjoy this roundup of brewery activity for 2013.
Now on tap
Strangeways was the first newcomer to toss its hops into the brew this year. Founder Neil Burton launched his Dabney Road brewery in May. The company has since run a weekly campaign releasing small batches of their staple beers infused with different flavors.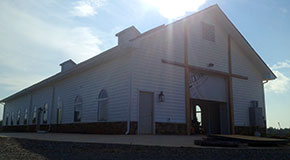 Lickinghole Creek Craft Brewery launched in Goochland this fall. Brewery owner Sean-Thomas Pumphrey poured his first pint at his farmhouse brewery in September, and Lickinghole is now available at about 90 restaurants and bars. Pumphrey said his next release will be a Russian imperial stout aged in the same barrels Pappy Van Winkle's 15-year bourbon sits in. The brew, dubbed the Enlightened Despot, is set to roll out in March.
Isley Brewing took local beer to Scott's Addition this year. They've released eight beers since their October launch. Mike Isley said the company's products were confined to its tasting room for the first two months of the business, but Isley beers should be starting to show up on taps across town.
Currently brewing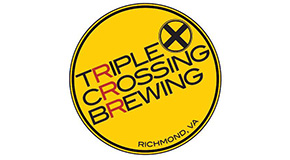 Train-themed Triple Crossing Brewing is chugging into downtown Richmond next year. Co-founders Adam Worcester and Scott Jones are planning a February opening. They are working through their distribution strategy and expect to offer three beers in their initial launch.
Isley Brewing will have Scott's Addition to itself for about six more months – or until Paul Karns, Kevin O'Leary and Tom Sullivan open Ardent Craft Ales on Leigh Street. The Ardent team leased a 9,000-square-foot warehouse and plans to open in spring 2014.
Garden Grove Brewing Company has been in the works for about six months with plans for a May 2014 opening. The company was founded by two former Dominion employees and is close to moving into a 4,000-square-foot Chesterfield brewhouse.
At least two new businesses plan to open Richmond distilleries in the coming year.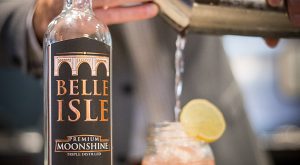 Belle Isle Moonshine launched with plans to land its liquor on cocktail menus at area bars. The product is available by special order at ABC stores now, and the team is finalizing lease arrangements in hopes of setting up stills in Manchester in early 2014.
The former Cirrus Vodka distillery on Hardy Street went dark this year, but a group of investors plans to put the plant back to work under the name James River Distillery. It is unclear what products the James River brand will produce, but trademark applications have been filed for whiskey, rye and gin brands.
A taller glass
Hardywood Park Craft Brewery kept up its rapid growth this year. The two-year-old brewery ramped up its production capacity to about 5,000 barrels per year. The company also added six-packs of its Singel and Cream Ale beers to grocery store shelves and became the first newly founded local brewery to expand outside of the Richmond area by shipping brews to Northern Virginia.
Midnight Brewery has an expansion planned for 2014 that will make it a "nanobrewery" no longer. Founder and owner Trae Cairns has ordered a brewing system that will increase the Goochland-based brewery's output almost sevenfold. When the upgrade comes online in the second quarter of next year, Midnight will be able to put out 200 barrels of beer a month – a sharp increase from the 30 barrels a month Midnight can brew today.
Hanging around the tap
The growing local beer industry has been a boon for related businesses as well.
Michael Horn launched a portable canning company that aims to put local beers in aluminum cans. Old Dominion Mobile Canning has inked deals with Center of the Universe Brewing Company and Hardywood since its launch in April.
Distributors have also hustled to scoop up the rights to put local beers on tap and in store shelves. Brown Distribution this year picked up Strangeways, Lickinghole, Apocalypse Ale Works, Three Brothers Brewing Company and Isley Brewing Company.
Local rival Loveland Distributing countered by scoring Virginia Beach-based Smartmouth Brewing Company, North Carolina's Foothills Brewing Company and Kansas City-based Boulevard Brewing Company.
Toasting a local legend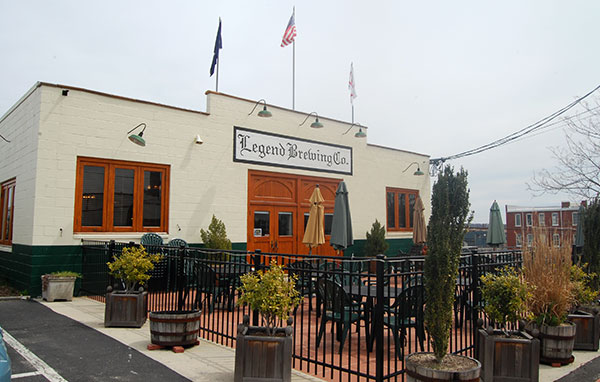 As a slew of new local brewers planned 2013 launches, Legend Brewing Company in Manchester raised a glass to 20 years in business. To commemorate the occasion, Legend rolled out a new line of Urban Legend beers featuring a Guardian Dog Doppelbock, Richmond Vampire Imperial Red Ale, Lost City Saison and Locomotive 231.
Batches gone stale
Two breweries BizSense previously covered haven't risen with the rest of Richmond's beer business. Haxall Brewing Company aimed for an early 2013 launch in Shockoe Bottom but has not opened. The company's website has been taken down.
Ajax Aleworks was in talks to lease a 1,300-square-foot space at the corner of Second and Decatur streets in Manchester. Founders Coleman Stump and Josh Bennett had plans for a four-barrel brew house with 15 to 20 rotating beers, but the building they had their eye on is still vacant. An Ajax Tumblr page has disappeared, and the company's Twitter account has not been updated since September 2012.