The ledger for Richmond-area commercial real estate deals in 2017 is almost closed, ending a year in which everything was in play. From big industrial deals to continued interest in the city's urban core, both local and out-of-players made waves in the region this year.
The social network
Look no further than White Oak Technology Park in eastern Henrico County for what is easily the biggest deal of the year. Facebook announced in October plans to construct a $1 billion, 970,000-square-foot data center on about 330 acres of the park. The region fended off competition from the Northern Virginia suburbs to land the deal, work for which has since been dished out to various contractors.
The Coliseum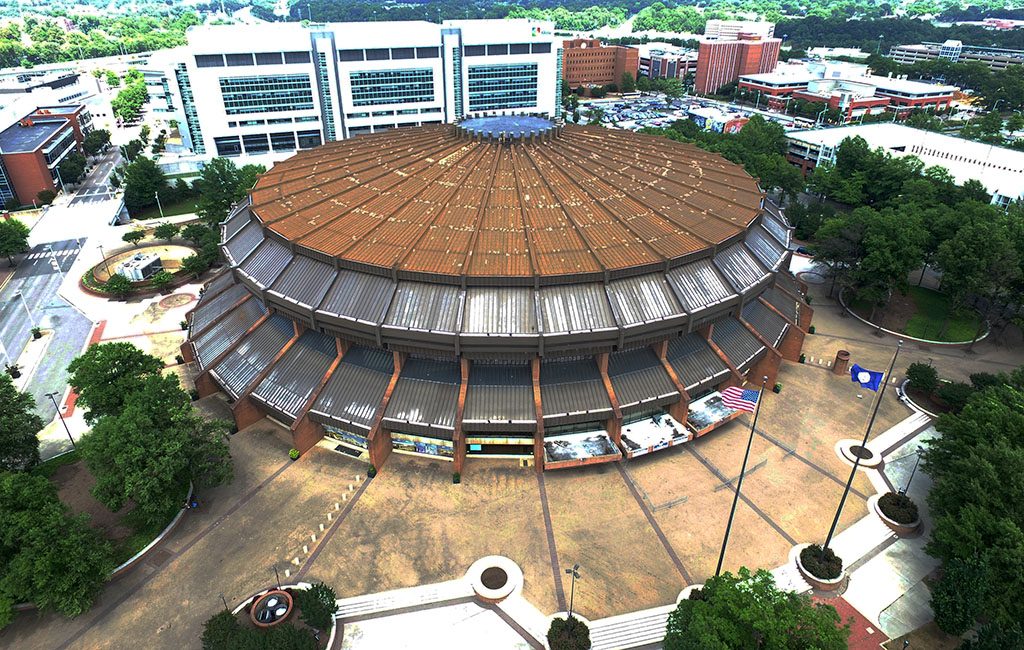 The biggest news out of downtown this year is race to secure a development team to replace the aging Richmond Coliseum and revamp surrounding blocks. A group led by Tom Farrell was leading an initial charge at the idea and then the city issued an RFP for an arena-anchored development that would look to revitalize about 20 acres of the city.
Big money
One of the biggest deals of the year came in January, when Bill Goodwin's Riverstone Properties became the new owner of the James Center, a three-building office complex encompassing nearly 1 million square feet at 901, 1021 and 1051 E. Cary St. Goodwin's group payed $108 million for the assets.
Over in Jackson Ward, a Chicago-based real estate firm paid $92 million for the Biotech Eight building, a six-story, 262,000-square-foot structure at 737 N. Fifth St. that originally housed the fallen Health Diagnostic Laboratory.
Manchester rising
Developers are putting their stamp on shifting the city's population center south of the river, as several residential towers and commercial projects were brought to light this year in Manchester.
Sam McDonald and Mark Scordo are building a 12-story, 188-unit apartment tower on a half-acre parcel near the corner of Sixth and Hull streets. It's the second phase of Port RVA, joining a neighboring 102-unit building developed in 2014 by McDonald's Property Results.
Robin Miller and Dan Gecker's Urban Development Associates have broken ground on Manchester Green, a 78-unit residential development that will encompass a city block bounded by Bainbridge, Porter, 12th and 13th streets.
A few blocks over at 505 Porter St., cranes continue to swing for Guy Blundon and Mark Purcell's 10-story, $40 million Reynolds South apartment tower that will add 213 apartments to the neighborhood. They bought the site from the development arm of Thalhimer, which is winding down its MGT Construction arm in the wake of a lawsuit.
After several years of quietly amassing properties along a rundown stretch of Hull Street, Michael Hild and wife Laura Dyer Hild are preparing to open a donut shop, brewpub and market/restaurant in the heart of the old commercial district. The venues will anchor the couple's efforts to revive a chunk of the neighborhood through a portfolio of two dozen properties on surrounding blocks – including the former Siegel's Supermarket in Swansboro.
And more than $60 million worth apartment acquisitions were sealed during the year in Manchester, the largest of which was the $30 million summertime sale of the Terraces at Manchester on Semmes Avenue.
Scott's Addition stays hot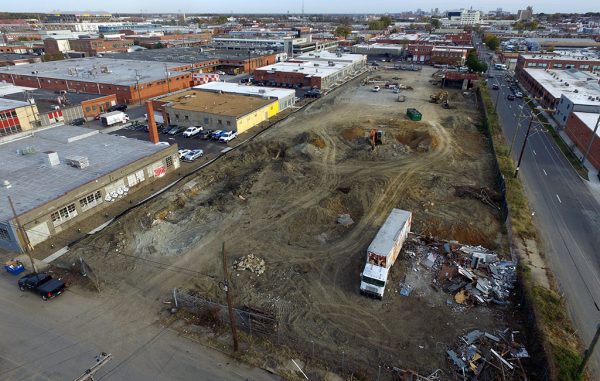 Rising prices may be making deals harder to come by in Scott's Addition, but there was still plenty of action in this hot neighborhood in 2017.
Site work has started for Scott's View, two residential towers with commercial street frontage planned by veteran Richmond developers Louis Salomonsky and David White on 2.5 acres at 1400 Roseneath Road.
The area around Boulevard drew in several big deals this year, including the $1.29 million purchase of the North American Transmission building on North Boulevard and the $1.43 million sale of the Woody's Auto Service building on Myers Street.
The McKinnon and Harris building at 1806 Summit Ave. is under contract to be purchased by neighboring property owners Brad Cummings and Spy Rock Real Estate Group, who plan to redevelop the 36,600-square-foot warehouse.
Jason Guillot and Justin Paley are looking to redevelop the Phipps & Bird building into a mixed-use project dubbed The Spur. And a group led by Chesterfield-based Blackwood Development recently acquired and is planning to redevelop the Infuzion Dance Club building.
The Handcraft building at 3301 W. Moore St. continues to lure tenants to the neighborhood, including Vasen Beewing and Stella's Market.
Entertainment venues were a trend in Scott's Addition this year. Work is ongoing on the River City Roll bowling alley at 939 Myers St. The Circuit Arcade Bar opened recently at 3121 W. Leigh St. and a second bar-arcade is planned nearby in the former bingo hall at 2900 W. Broad St. And a new shuffleboard bar is set to take over about 18,000 square feet of former warehouse space at 3406 W. Moore St.
Big industrial deals
The city's resurgent river port terminal helped spur massive industrial growth in the city – specifically the Southside.
Hourigan Development, led by CEO Mark Hourigan and President Joseph Marchetti III, announced Friday that it purchased 110 acres at 3021 Commerce Road for its future Deepwater Industrial Park.
Work is underway on California-based Panattoni Development Co.'s 1 million-square-foot spec warehouse on 62 acres at 4701 Commerce Road, near the Richmond-Chesterfield County line.
Jobs, jobs, jobs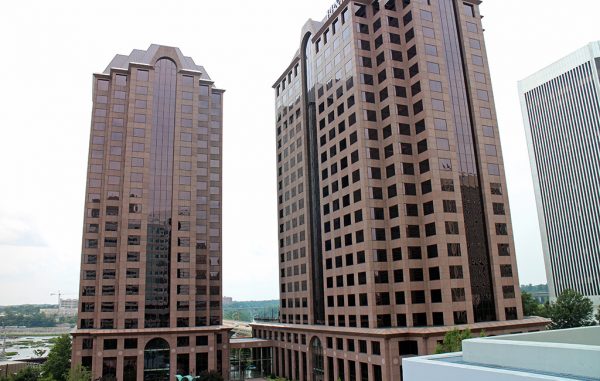 As President Trump touts job growth, downtown Richmond chipped in with a "yuge" year, attracting several companies willing to bring new employees to the central business district.
Rivefront Plaza played a big role in that. Mechanicsville-based Owens & Minor signed on to occupy 90,000 square feet of the complex's east tower, bringing 500 jobs downtown.
Washington, D.C.-based ICMA-RC, a retirement plan manager, moved into the plaza's east tower in July, relocating 103 employees from its home city with a promise of 250 employees in Richmond by the end of 2019.
New Jersey-based AvePoint, a software company, cut the ribbon on its 12,000-square-foot office in Riverfront Plaza – adding 100 jobs.
Thomson Reuters established an office on the 13th floor of the west tower in Riverfront Plaza, where it plans to add 40 positions to its staff.
So many deals, too little space
With too much to fit onto this page, follow this link to scroll through all of this year's commercial real estate news.