Another year and another decade in the books.
2019 marked the 12th year that BizSense has been digging up the most valuable business news in the Richmond region.
While it was a record year for us in many ways, the thing that keeps us going each day as we feed the beast that is the daily deadline is the chance to report fascinating stories.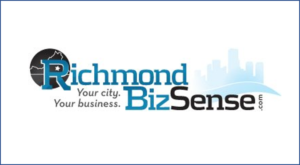 So, in tradition, here we shine a light on the stories that stood out to our crew throughout the year, as judged by criteria such as extra-thorough reporting, smooth writing, a zinger of a headline and those that featured the most interesting topics and colorful characters.
And a special thanks to all you loyal BizSense readers for keeping us motivated and sending us news tips throughout the year. Our best stories almost always come from a tip, so please keep them coming in 2020. We can't do it without you. Here's to a new decade.
---
Sneaking in some Seinfeld
Seinfeld references are a daily occurrence in the BizSense newsroom. So it was extra sweet when twice this year, inspiration struck and allowed us a prime chance to spice up a headline with a nod to the legendary sitcom.
---
'Tree of life'
Speaking of Seinfeld references, we snuck another one into the body of this story about Lignum-Vitae North America, a startup in Powhatan. But what makes this story truly compelling is the niche product it makes from a hard-to-come-by type of wood, and the backstory of how its owner stumbled upon the idea.
---
Digging and sifting
BizSense reporters do a lot of digging through public documents. A few times this year, that practice led us to a few standout stories.
---
French connection
A tip from a reader and several phone calls to the federal Bureau of Prisons led to this story about the fact that notorious Richmond developer Justin French was being released early from prison. We never could get an answer as to why.
---
An HDL curse?
The irony wasn't lost on BizSense readers when True Health Diagnostics, the lab company that a few years ago bought the scraps of what was left of the once-mighty Richmond-based Health Diagnostic Laboratory, collapsed into bankruptcy this year while operating out of the same building in which HDL died.
---
The fall of a legal giant
There was no shortage of LeClairRyan-related news on the pages of BizSense this year. Two of those stories stood out in the end. One marked the firm admitting publicly for the first time that there was a chance it would topple. The other came after the fall, when one of its longtime leaders found himself in an apparently inexplicable pickle that led to the revival of the long-since completed LandAmerica bankruptcy case.
---
Circuit City party
A decidedly brighter dispatch that resulted from another well-known Richmond business collapse was when alumni from Circuit City gathered for a reunion to celebrate the 10-year anniversary of the electronic giant's fall into bankruptcy.
---
The entrepreneurs' journey
We cover a lot of entrepreneurs. A few of those tales stuck with us this year.
---
Colortree saga
Few stories had as many ups and downs this year as that of Colortree, the longtime local printing company that shut down suddenly before going bankrupt. It started with its employees showing up for work to find the doors locked. Then they were given shots at new jobs and the chance to smash things out of frustration. Finally, a Christmas gift arrived.
---
Photogs' delight
Two standout stories this year were about two local photographers. One had launched a side gig after his decades of shooting rock bands. The other is in the midst of channeling his inner Ansel Adams.
---
The muscle behind Chicken Fiesta
You'll find this story featured in one of our other year-end recaps, but it was too much fun to not draw more attention to it here.